CASE STUDY
Ethernet Slip Ring Dilemma Solved for Data Equipment Manufacturer Copy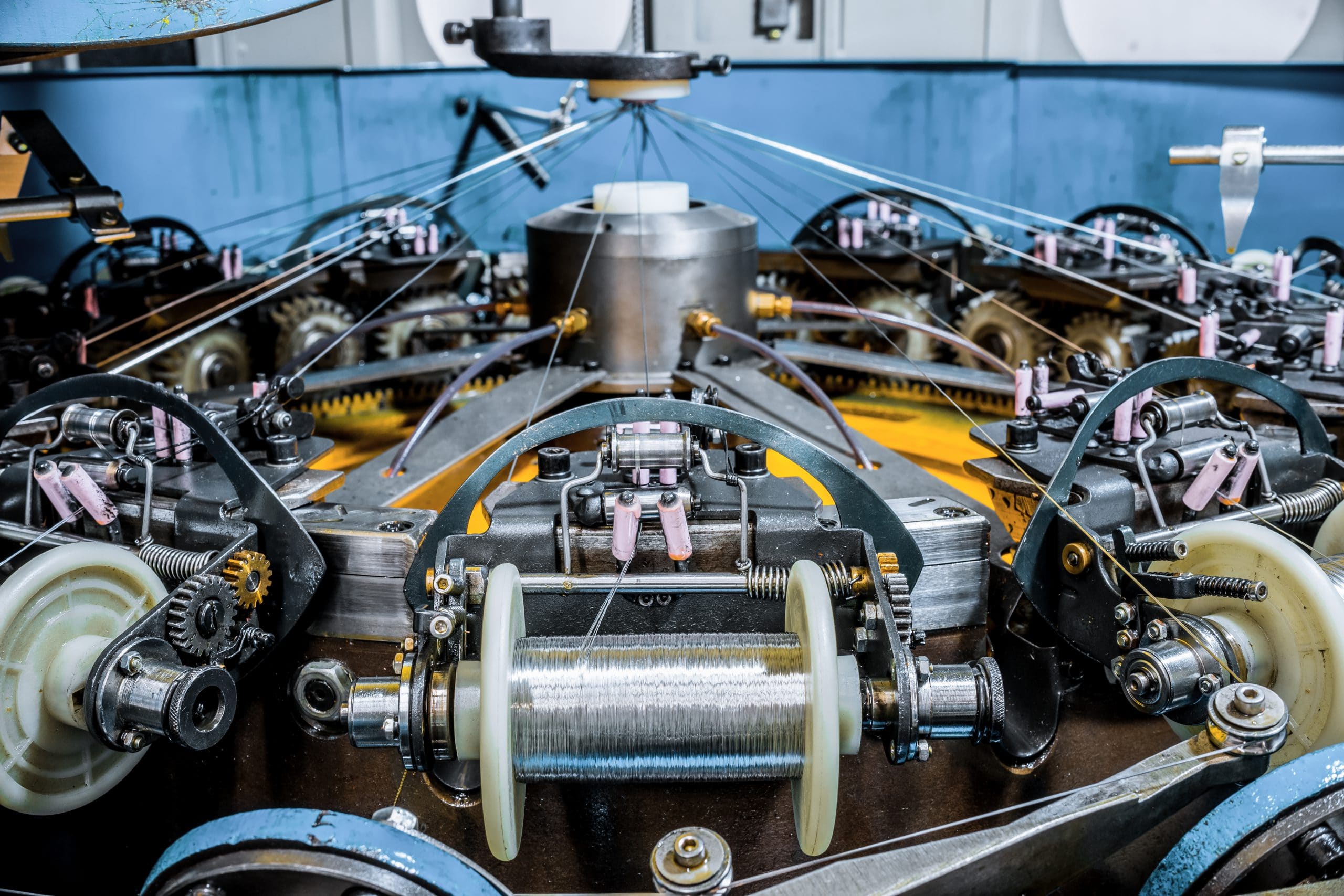 A worldwide designer and manufacturer of bottle filling and capping systems has relied on Meridian Laboratory's multi-channel, Ethernet-equipped sealed slip rings for over 25+ years to provide maintenance-free, rotary electrical connections to all of their machines. After struggling for years with Ethernet communication packet loss and consistently having to maintain or replace brushes, they were able to eliminate all of these issues by switching to ROTOCON rotary electrical connectors.
Challenge
A leading manufacturer of fiber optic cable and fiber optic and copper cable hardware and equipment approached Meridian Laboratory to address issues with existing brush-style slip rings on its manufacturing equipment. While the conventional slip rings could power programmable logic controllers and other analog devices, the brushed slip rings caused loss of signal and produced noise within the Ethernet (CAT5/CAT5e) signals extreme enough to lose the functionality of the machine. They were unable to use the sensors and other features of the machine which relied on the Ethernet slip ring connection. As a result, machine output decreased and the number of defective products increased. After extensive slip ring maintenance and even experimenting with both standard and custom wireless solutions, the manufacturer still could not solve the problem. Ultimately the machine became so unreliable, they quit using the machine entirely.
Signal noise made functionalities of the machine unusable.
Existing slip rings required routine maintenance and adjustments.
Wireless solutions were not providing data at the speeds required.
Solution
Soon after consulting Meridian Laboratory, this customer learned of the ROTOCON® slip ring alternative. Designed and manufactured by Meridian Laboratory, the ROTOCON® has a long history of improving all types of applications requiring exceptionally low noise, including thermocouple, strain gage, video, audio, Ethernet and other signal level uses. Working with the customer, Meridian Laboratory engineers designed ROTOCON® M-Series high-performance rotary electrical connectors that were customized to meet both the power and signal level needs for many years to come. ROTOCON slip rings are capable of transmitting 10/100/1000Mbps Ethernet without packet loss, regardless of speed or machine vibration. The ROTOCON® provided a 100% maintenance-free solution which restored the machine's usability and eliminated all prior issues the company faced with conventional slip rings.
Key Statistics
ROTOCON® Ethernet slip ring allowed power and signal to work together simultaneously within the same assembly.
100% maintenance-free alternative without needing adjustments or upkeep.
Allowed machine to exceed its original performance and build specifications while decreasing product defects.