Rotocon
Brushless Slip Rings
High Performance, Maintenance-Free, Low Noise Slip Ring Solutions
ROTOCON® NON-CONTACT SLIP RING ASSEMBLIES
Rotation in industrial environments causes many complicated problems, our ROTOCON® slip ring assemblies solve them. Where traditional metal on metal brushed slip ring contacts cause limitations within a process, maintenance headaches, short duty cycles, and lost time and money in your production environment; brushless ROTOCON slip rings from Meridian Laboratory offer a maintenance-free, long-lasting alternative to conventional slip rings.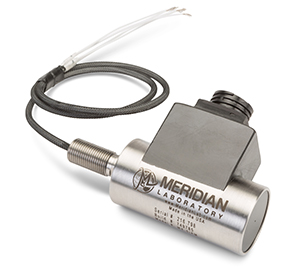 »  Zero Maintenance / Continuous Use
»  High Speed Data and Power Transmission
»  Wide Range of Voltage and Amperage Capabilities
For more information on ROTOCON® Slip Ring Assemblies, visit our FAQs.
---
Find the ROTOCON Slip Ring that's Right For You
Meridian Laboratory's ROTOCON platform is offered in a variety of package sizes to meet the rigorous demands and ever changing specifications of today's industrial environment. Our ROTOCON Slip Ring Product lineup features over 6,000 standard configurations, with the ability to offer customized solutions in a fast and cost effective manner.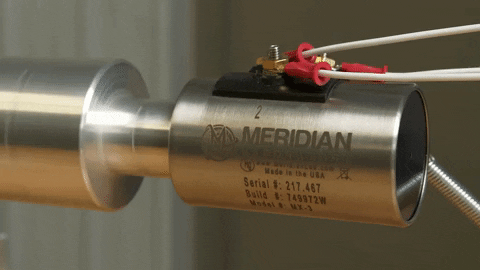 ---
ROTOCON
:

Better than conventional slip rings

Meridian Laboratory's ROTOCON technology is unique in both function and design, relying on a molecularly bonded, mercury-wetted film contact chamber that remains unaffected by vibration, total revolutions, or continuous usage. As a result, ROTOCON slip rings require zero maintenance over the course of their life. The ROTOCON® platform has been engineered by design to be configurable to your exact needs and applications, regardless of quantities. Whatever your application, our team can build a ROTOCON to meet your specifications, from size,  mounting type, form factor and other electrical or mechanical interfaces.


Use the images below to browse our selection of Standard ROTOCON® configurations, or contact us to request one configured to your specifications.
---
ROTOCON Brushless Slip Ring Product Lines
Don't see what you need?
If you don't see what you need – contact us, we are always open for new and exciting challenges.
Contact Us
Featured Case Studies
We are proud of our work and the success that comes along with it.  Learn how Meridian Laboratory has solved the most complex rotating electrical connector and slip ring issues by eliminating slip ring maintenance, improving efficiency, and minimizing downtime for production and heavy-use industrial applications.