MERIDIAN LABORATORY SOLVES COMPLEX PROBLEMS WORLDWIDE
ROTOCON Rotary Electrical Connector Testimonials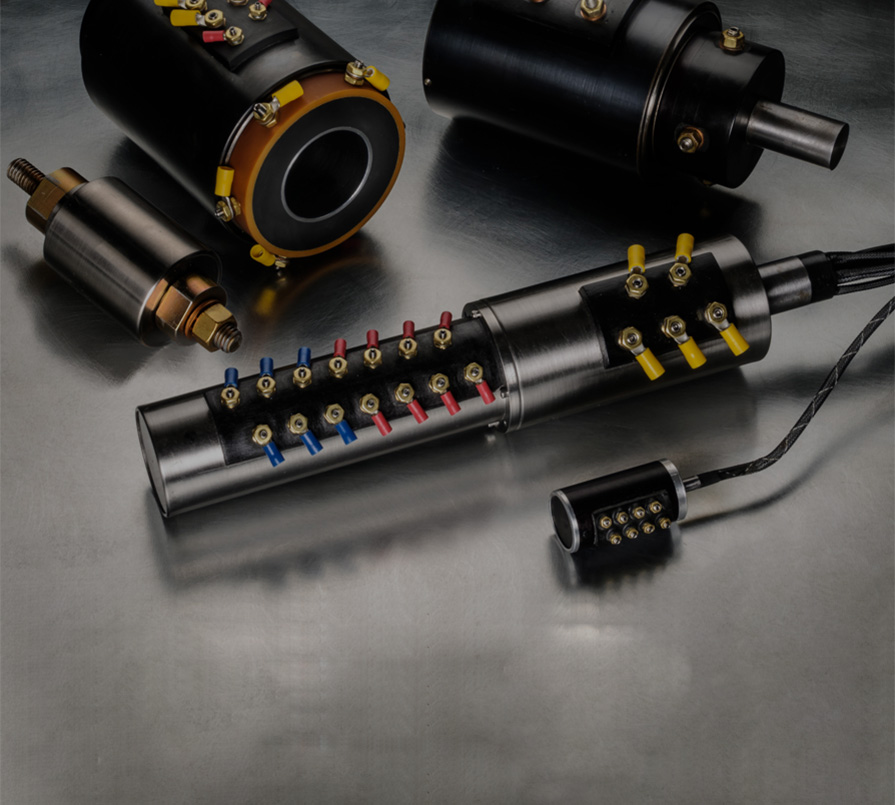 WEG ELECTRIC MACHINERY
Here at WEG – Electric Machinery, we've been using Meridian Laboratory Rotary Connectors (model#: MXA-4/EM) for in excess of 20 years. We are a Design/Build firm in Minneapolis, Minnesota, manufacturing specialized rotating equipment, including; brushless exciters, induction motors, synchronous motors and generators, as well as 2-pole machines. Seldom do we manufacture multiple units of the same design. Flexibility of our design and assembly processes, and built-in quality, has allowed us to compete globally for over 120 years.

A critical component of our scope of supply to every customer is the Certified Test Report of the specialized equipment they order. Commensurate with that, is the criticality of our Test and Data Acquisition equipment. Design variability introduces many challenges when it comes to testing specialized equipment. Nonetheless, Meridian Laboratory Rotary Electrical Connectors are one of the few test components we can (and do) depend on implicitly.

We use these rotary connectors to monitor and record electrical characteristics of main field windings on synchronous motors and generators with brushless excitation systems. Standard testing on 2-pole generators require the use of the ROTOCONs to operate at 3600 RPM for up to 8+ hours, continuous. Ambient temperatures during testing average at 25˚C, though can often approach 30˚C in the Summer months.

The MXA-4/EM model Electric Machinery uses most is an air-cooled unit. It has a fully external terminal block, allowing for accessible terminal connections.

– AS, Engineer
LOS ALAMOS NATIONAL LABORATORY
I found Meridian Laboratory about 20 yrs. ago while trying to solve a problem that required continuously rotating, high current connections to vacuum systems in a research lab. I can't speak highly enough about the products, their willingness to help solve my problems, and super responsive communication. It's always apparent that they truly care about quality but most importantly…. their customers. Wish I had found them 30 yrs. ago.

– Paul Dowden
MObil gRAIN
We purchased 16 of the Rotocon MC500 Rotary Ground Assemblies. Your product is amazing, they work great and are rolling 20 hours a day still just fine. We have had them in service since December of 2019 and they have been absolutely bullet proof. This was the perfect solution to our power transfer problem.

– Mike Brown
HYPERTHERM relies on rotocon rotary grounds
We have been using Meridian rotating contacts in our test labs for over 20 years starting with 250 amp models, and later 500 and 1000 amp models. Our test cell conditions often simulate hot/humid tropical environments and the ERG series products are also exposed to high UV energy and significant metal dust accumulation. Meridian rotating contact products have lasted well in our labs. We have not experienced in-lab failures that release any of the internal contents of the rotocon. Based on our experiences, we would recommend Meridian Rotocons to clients in welding/related industry.

– SA, Hypertherm Reliability Technician and JS, Hypertherm Reliability Engineer
BRUSHED ROTARY GROUNDS ISSUE RESOLVED
We had been experiencing tremendous troubles for over 10 years with our rotary grounds in multiple rotational plating lines run 20 hours per day, 6 days per week. Our brushed rotary grounds provided inconsistent contact and led to variance in plating thickness and quality. We routinely had to shut down lines in order to grease or replace the rotary brushes which cut into our operational time and productivity, at best we would get three weeks of usage before needing to stop lines. Since converting our lines to Meridian Laboratory ERG Series rotary grounds we have eliminated all maintenance items related to the rotary electrical grounds. The ERG Series has provided us with more stable and low-resistance grounding as well, resulting in more consistent plating thicknesses and quality. We have since expanded this to all of our facilities worldwide with similar results.
A CUSTOMER FOR MORE THAN 20 YEARS
We have relied on Meridian Laboratory for over 20 years as the sole provider of slip rings for our winch assemblies, which we build and ship across the world for oceanographic research vessels. The sealed MXO contact design and series is waterproof and durable to the harsh environments our winches oftentimes face. The lack of maintenance has been a critical feature and something our customers prefer over conventional brushed slip rings. We have used various models ranging from 2 to 12 contacts with different connectors and termination types, based on our equipment and customer needs. Meridian Laboratory has always remained responsive and easy to work, even with single piece orders with specialized designs. We have also retrofitted outdated and competitor winches with Meridian Laboratory slip rings in order to improve reliability and signal quality. We continue to spec Meridian Laboratory slip rings in all of our new products.

– JW, Naval Architect
MERIDIAN LABORATORY MXV
Meridian Laboratory MXV style slip rings have been superior to any other high voltage wireline slip rings we have tried in years past for our wireline trucks. The sealed contact design of their slip rings keeps dust and debris from affecting the performance of the wireline slip ring. We continue to replace our conventional brushed slip rings with Meridian Laboratory high voltage, MXV series slip rings as they wear out. We highly recommend Meridian Laboratory MXV series slip rings for all wireline applications and oil field service providers.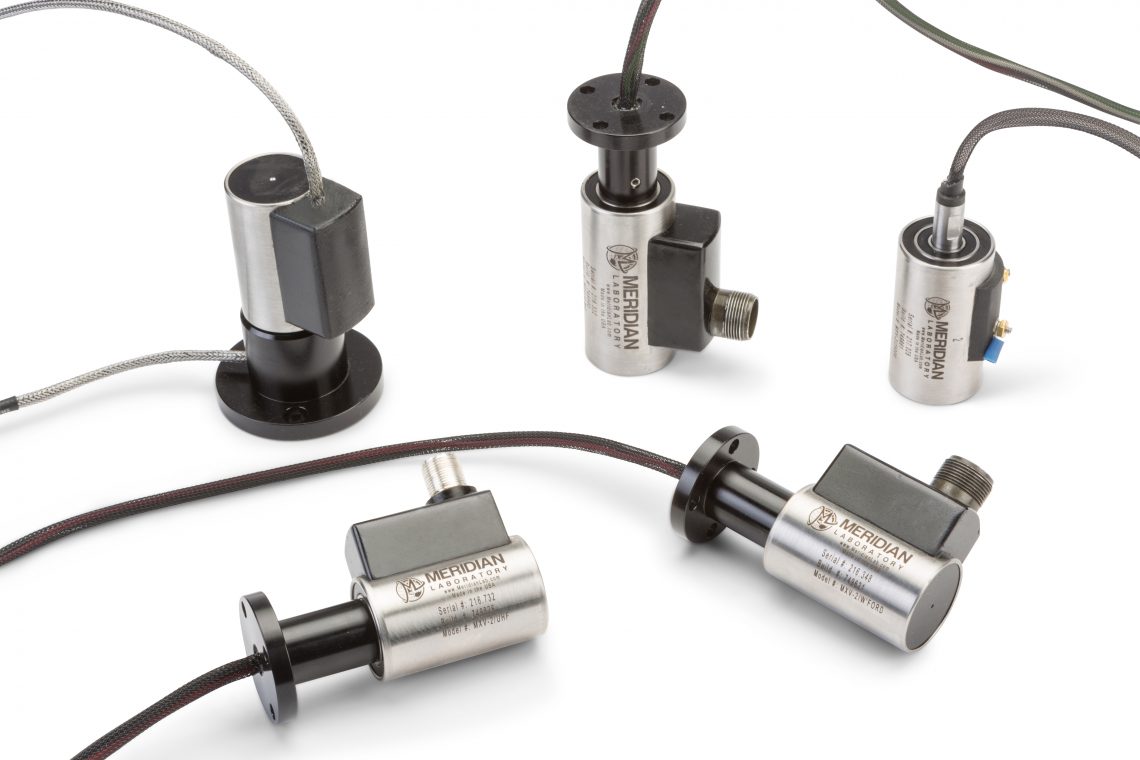 MERIDIAN LABORATORY SLIP RINGS ARE ALL WE USE
Meridian Laboratory slip rings are the only type of slip rings that our laboratory has been able to use with repeatable results in our high speed rotational plasma generator. Our electrical voltages range between 2-4 kilovolts and operate at 35 KHz. In previous trials, other slip rings would short, arc, or overheat due to the nature of our electrical specifications. We work directly with Meridian Laboratory to integrate specialized probes and connectors into the slip rings which is critical to the consistency of our testing. The majority of our Meridian Laboratory slip rings are between 7-15 years of age which speaks to the quality and longevity these are built with.
successful integration leads to THANKFUL CUSTOMER
I cannot begin to tell you how much I appreciate you following up with our order. Everything went smooth and we are working on shipping these robot weld systems to Mexico here in the next couple of weeks. I now know the best source to get these Rotary Grounds for future need, I will be sure to choose you.

– CD, Project Manager
SPUTTERING COMPONENTS
Recently, we contacted Meridian Laboratory with concerns regarding some initial testing results of one of their products that was overheating. We promptly received a response from customer support group and we began to troubleshoot the cause of this unusual heating. Within a few months of troubleshooting, Meridian responded that they had completed a prototype and would like to send it to our facility to test, they believed this would solve the unusual heating observed during our testing. When we tested the prototype unit, it performed to all of our technical requirements and it demonstrated they had solved the overheating problem. We are very pleased with the technical support that Meridian Laboratory provided us in developing a product specific for our needs.

– Timmy Strait

Meridian Laboratory
2415 Pleasant View Road, Middleton
5.0 43 reviews