CASE STUDY
ML6 Solves Problems for Glass Fabrication System Manufacturer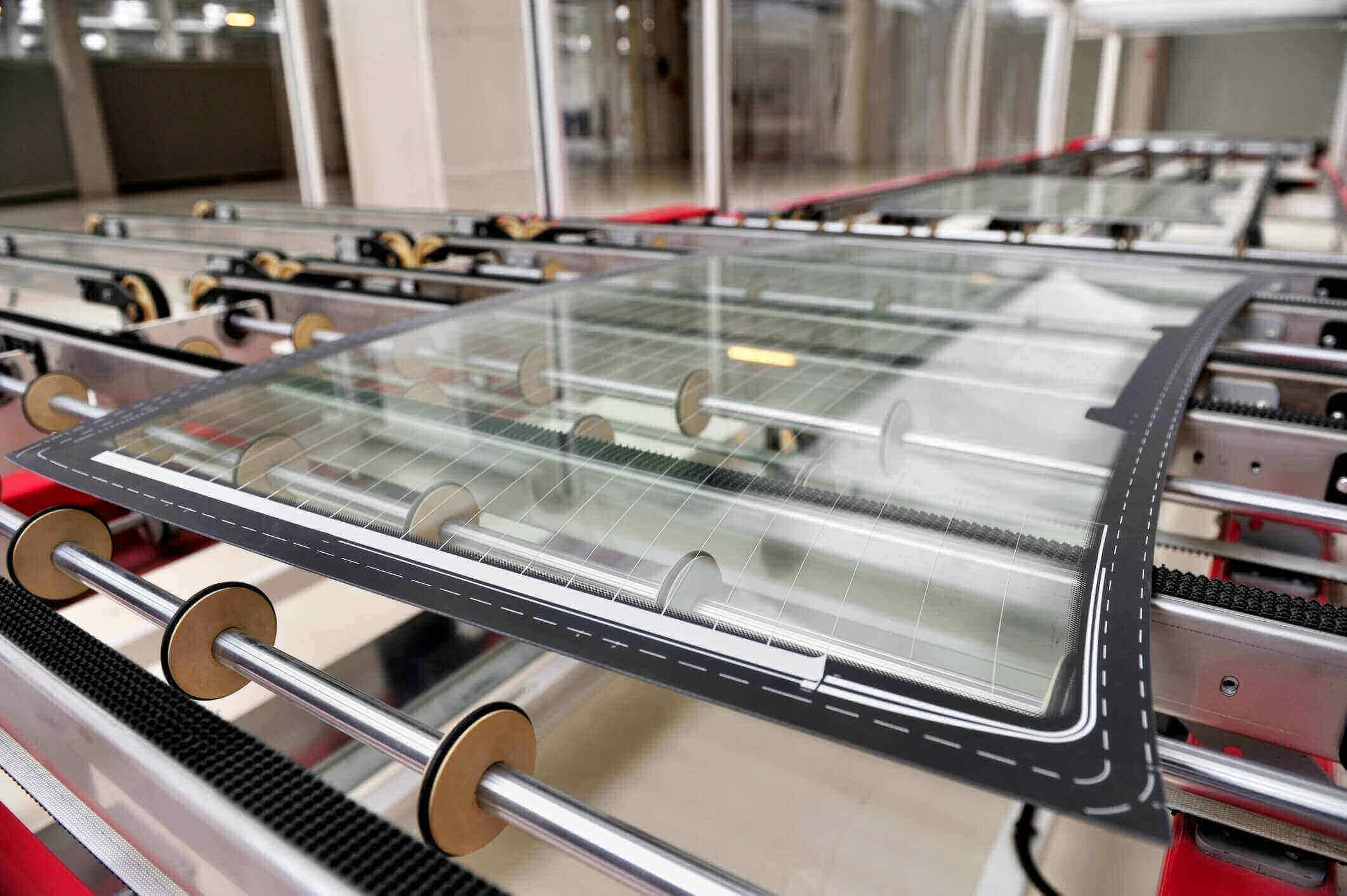 The Problem
In the manufacture of glass, consistent quality is everything. Any small imperfection in a pane can lead to fragility, haziness, granularity problems, or warping. The machines that are used to make these panes, such as glass handling and assembly equipment, must, by necessity, be just as precise. A large, International manufacturer of these glass fabrication systems was having problems maintaining consistent quality throughout their manufacturing process. Without any long lasting reliability in the way the machines operate, they are essentially unsellable.
The Solution
By making the decision to work with Meridian Laboratory, this manufacturer was able to use ML6 polyurethane rollers and drive wheels to meet their requirements for quality and consistency, which lead to a reduction in material wastage and an improved glass fabrication product.
This was accomplished because of the nature of ML6, which is specifically designed for use high-friction situations where exceptional durability is necessary.
ML6 has a superior total indicated runout of 0.001" versus the average 0.005"-0.015" of competitor rollers.
Does not mark or contaminate
-40°F to 200°F operating temperature range
Hardness of 40 Shore A to 65 Shore D
Meridian Laboratory has made improvements to the friction output of conventional rollers, by molding, not grinding, the outer surface of ML6 polyurethane rollers. Not grinding the outside surface also has the added benefit of improving the life of the rollers, because grinding tends to open the grain of plastic compounds, causing a much steeper rate of degradation.
ML6 not only met this manufacturer's needs, it exceeded them, and had cost benefits beyond what any alternative could. Because of Meridian Lab's ML6, their machine down time due to maintenance needs has been significantly reduced.
In fact, ML6 has been so successful, this manufacturer has been working with Meridian Laboratory for over 20 years. Out of a crisis, a long-lasting business relationship was founded on the reliability and turnaround time of Meridian Laboratory's ML6 product line, which includes polyurethane wheels, polyurethane sheet and polyurethane tubes, in addition to rollers.
"Regardless of volumes, Meridian Laboratory is outstanding on delivering parts on time. This combined with their consistently excellent quality is why Meridian Laboratory remains a key supplier to our production and manufacturing operations. "- Client.