CASE STUDY
ROTOCON Slip Ring Ensures Small Currents and Voltages are Measured Precisely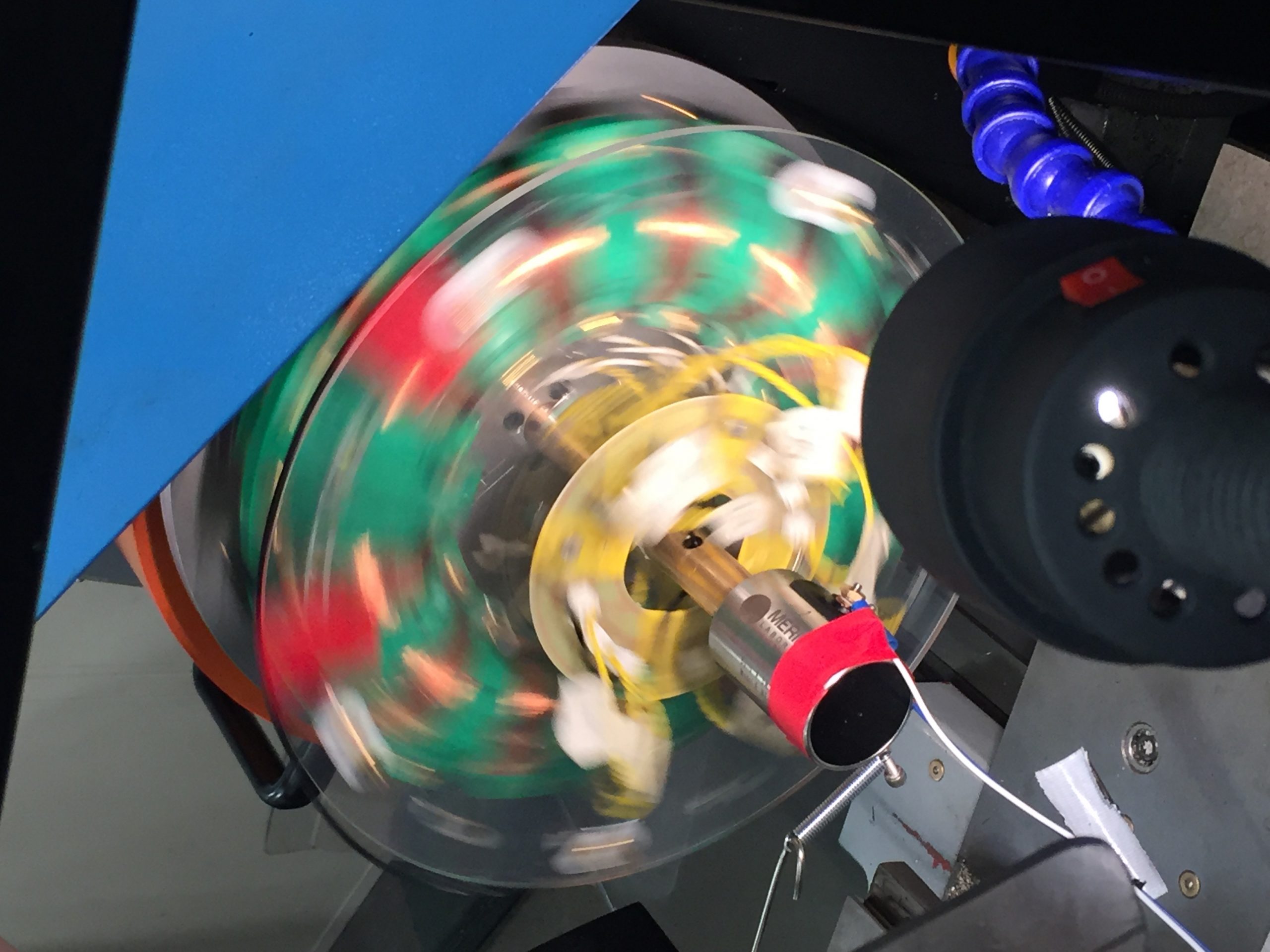 Challenge
Meridian Laboratory was contacted by a team at Heriot-Watt University in Edinburgh, Scotland. They were working on a research project to investigate energy harvesting from a rotational power source without stationary components. For the experimental testing, it was necessary to transfer the generated electrical signal from the rotating components to a non-rotating data acquisition card. This needed to be done at high rotational speeds (up to 1000 RPM), and with as little noise and resistance as possible in order to measure small voltages (mV to 10V in amplitude). Therefore, a high quality slip ring was needed.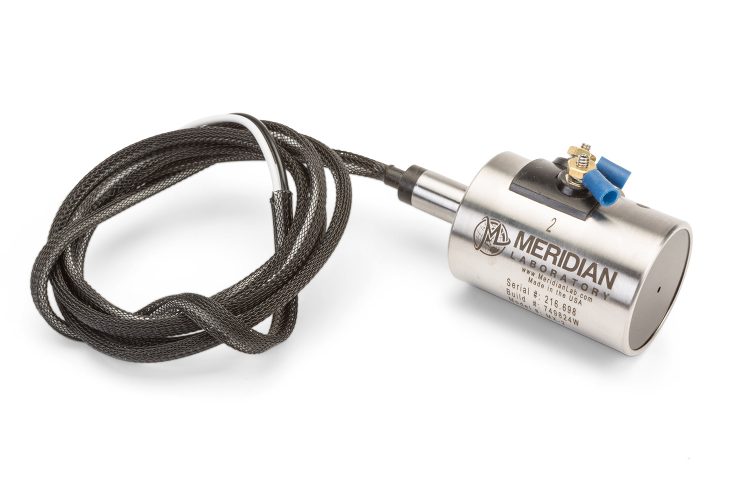 ---
"Looking at products all over the world, Meridian's slip-rings stuck out due to their high operational speeds and reduced noise in the signal compared to common brush contacts."
---
Solution
Meridian Laboratory engineers determined an MX-2 ROTOCON Rotary Electrical Connector, designed to transfer low voltage (0-10 V)* & low currents (0-0.5 A)* at high speeds (1000 RPM), would be ideal for this energy harvesting project. Installing the ROTOCON was made easy with the aid of a straightforward best practice video.
The MX-2 performs great in both high rotational speeds and low power output, empowering the team to measure even very small currents and voltages precisely. The team was very satisfied with the reliability of both product and support.
*Please note: A standard MX-2 is capable of up to 20A/channel and 600V+, but the slip ring is equally as effective in very low/signal level operations, as required in this new application.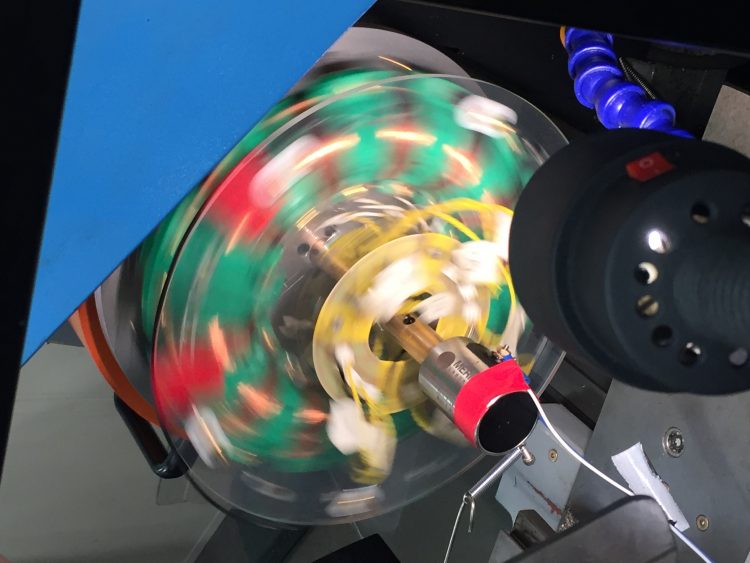 ---
About ROTOCON End-of-Shaft Slip Rings
Meridian Laboratory's M-Series, end of shaft slip ring alternatives are available in different capacities capable of providing power and signals up to 100 contacts, and up to 35A/contact.
Like all other ROTOCON rotating electrical contacts, the M-Series is designed to be able to accommodate signal/data level transmission as well as high current power transfer. Similarly, the ROTOCON M-Series remains unaffected by machine vibration or rotational speed, throughout its entire RPM range. The ROTOCON M-Series is offered in a variety of electrical termination options including ring terminals, flying leads, MIL-spec, or wet-mate connectors on both rotating and stationary ends.
Unlike conventional brushed slip rings which rely on metal-on-metal contacts and are limited by RPM, electrically noisy, and require adjustment and maintenance for proper operation – all ROTOCONs are brushless, functioning through a molecularly bonded viscous metal film which remains unaffected by speed, provides clean and noise-free electrical signals, and requires no maintenance.
(This video features high-precision MilliOhm Meters that are measuring real-time electrical resistance of each slip ring. As you can see the ROTOCON always delivers perfect signal at all RPMs, zero maintenance and no downtime, and is capable of power and data communication.)