MERIDIAN LAB IS READY PRODUCE CUSTOM PRODUCTS THAT FIT YOUR SLIP RING NEEDS
Custom Slip Rings / Slip Ring Assemblies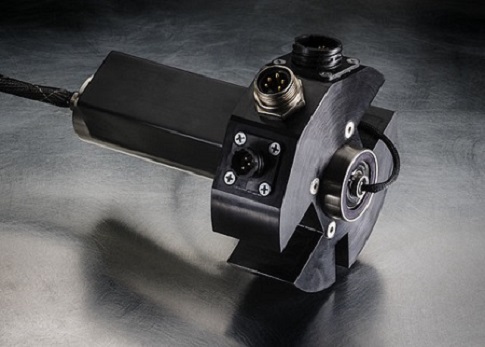 CUSTOM ENGINEERING
Meridian Laboratory has over 50 years of experience in delivering high performance slip ring assemblies to a wide variety of customers, industries and applications. During this time, Meridian Laboratory has produced over 5,000 different designs to meet the demanding challenges of custom slip ring requirements. For most applications, Meridian Laboratory is able to modify one of their standard designs to meet your application requirements, however we also welcome even the most vigorous engineering challenges involving custom slip rings, custom slip ring assemblies and custom electrical slip rings.
Meridian Laboratory is your single source provider for slip ring, and fiber optic rotary joint or rotary union combinations. Our engineers will work directly with you in designing, manufacturing, and testing custom slip ring solutions, even with volumes as low as one piece.
CUSTOM CAPABILITIES
Voltage: Up to 10,000V (multi-channel units)
Amperage: Up to 10,000A (single-channel), and 3,000A (multi-channel)
RPM: Up to 10,000 RPM
CUSTOMIZATION OPTIONS
Wiring Options: Meridian Laboratories can integrate virtually any single or combination of wiring configurations in its ROTOCON custom slip rings. Most standard ROTOCON units are specified with MIL-W-16878 nickel plated, stranded copper wire with Teflon insulation. Depending on your application and specifications, we can accommodate the following wire/cable types:
Single stranded cables
Multi stranded cables
CAT5 / CAT5e / CAT6 / CAT6e cables
Coaxial cables
Heater (fiberglass shielded) cables
Strain gage cables
Shielded cables
Thermocouples wires (all types)
Mounting Options: Meridian Laboratory has various mechanical mounting styles available to best integrate with your design or fit with existing equipment, such as:
Double end of shaft mounting
Housing mounting
Flange mounting
Base mounting
Termination Options: Meridian Laboratory offers different electrical termination options to best fit your application or usage requirements. We offer standard, but are not limited to:
Ring terminals
Potted flying leads (virtually any manufacturer of wire)
Circular / MIL-spec connectors (Amphenol, Cannon, Phoenix, Turck, TE, and others)
Coax connectors (all frames and sizes)
Wet-mateable connectors (Teledyne, Seacon, TE, Burton/Cooper, SubConn, Impulse, Mecca, Marshall Underwater, and others)
Environmental Sealing Options: Meridian Laboratory is able to deliver standard and custom slip ring assemblies with sealing capabilities up to IP68. Meridian Laboratory ROTOCON slip rings are extremely robust and built to handle the most demanding environments and applications.
Cooling Options: For applications which operate in elevated temperature environments, or which may drive the ROTOCON's past their rated operating temperatures, we offer custom air and water cooling solutions.
Fiber-Optic Rotary Joint Integration: Meridian Laboratory offers a full suite of single and multi-channel fiber optic rotary joints integrations. Offered in a wide variety of configuration options for varying size, wavelength, environmental, material, and termination requirements, we are your single-source provider for slip ring and FORJ solutions.
Rotary Union Integration: Meridian Laboratory offers customized solutions which include single and multi-passage rotary unions to pass fluids, gases, and other medias. See our full list of rotary union capabilities and solutions.