CASE STUDY
ROTOCON Electrical Rotary Ground Provides Maintenance-Free 6,000A Solution for Battery Recycling Operations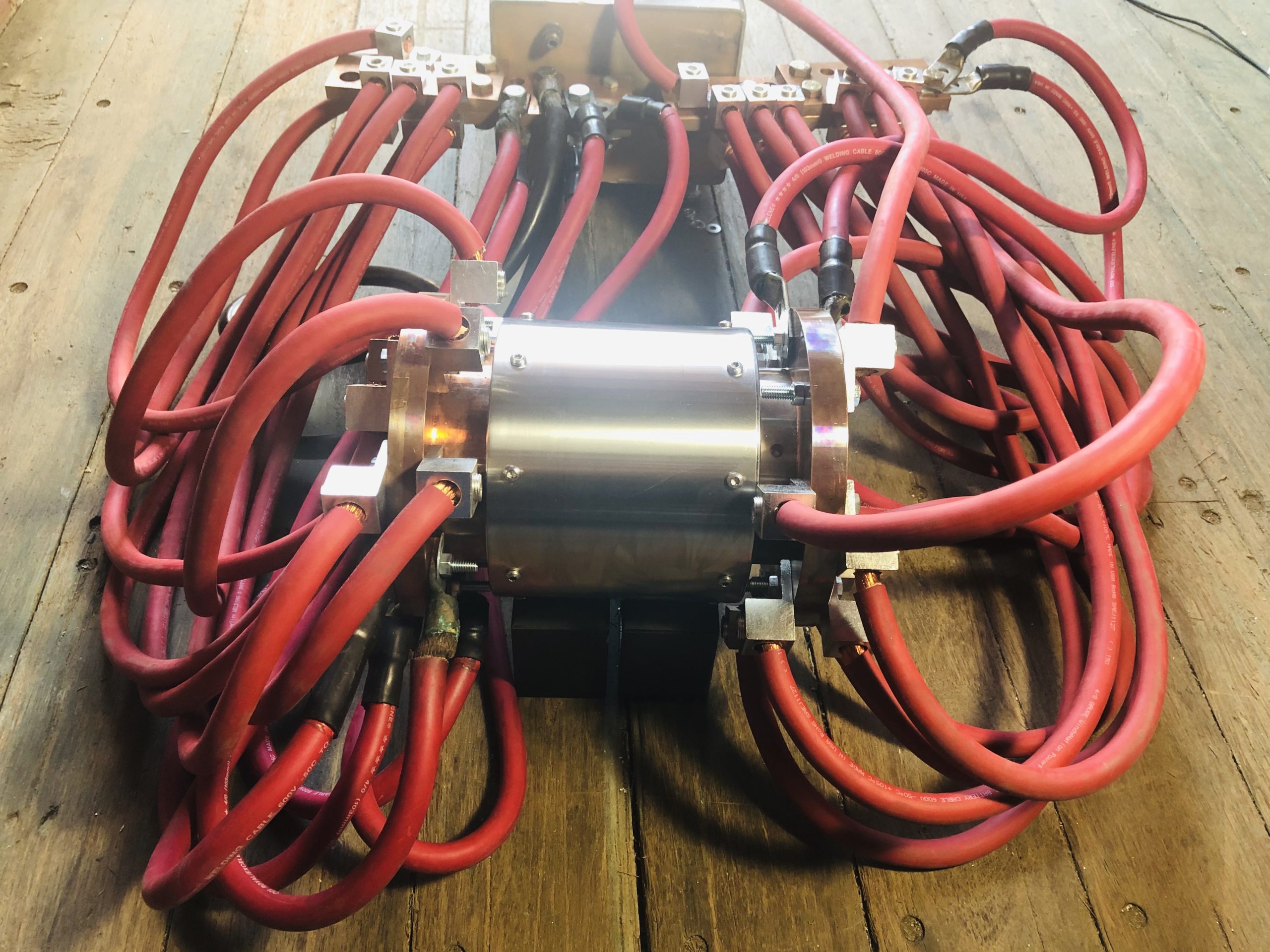 CHALLENGE
A company that manufactures and operates rotary electrolyzers for recovering (plating) lead from spent lead acid batteries approached Meridian Laboratory with a unique and demanding application. Using breakthrough technology, their electrolyzers operate at ~6000 Amps, this high amperage is necessary to achieve efficient lead recovery and recycling. These electrolyzers operate in series, some can float as much as 80 VDC above ground. The company had been seeking an alternative rotary ground that could meet these higher demands while also eliminating costly maintenance.
All previous traditional rotary grounds delivered poor consistency in performance and reliability. These metal-on-metal rotary grounds were difficult to maintain and inevitably caused down-time due to poor performance and fluctuating electrical resistance.
Companies that require high-current rotary grounds with zero maintenance are pleased to find that all ROTOCONs are brushless. Meridian Laboratory's innovative brush-free design ensures a clean and consistent noise-free electrical signal, that remains unaffected by speed, and requires no maintenance.
SOLUTION
Meridian Laboratory designed a drop-in replacement single-contact MC2F-6000 with two flanges, designed to meet the 6,000A requirement with 0.005mOhm (5µΩ) of resistance. The ROTOCON MC2F-6000 is engineered to withstand 100% duty cycle in continuous manufacturing and production processes such as these. The brush-free design eliminates all issues such as maintaining brush contact, application of conductive greases, and the elevated contact resistance associated with conventional brushed rotary grounds. With the MC2F-6000, the company receives a consistent ground, with zero noise or elevated contact resistance over time and revolutions, ultimately allowing for increased output and productivity.
For detailed specifications click here.
---
ERG-10000 Update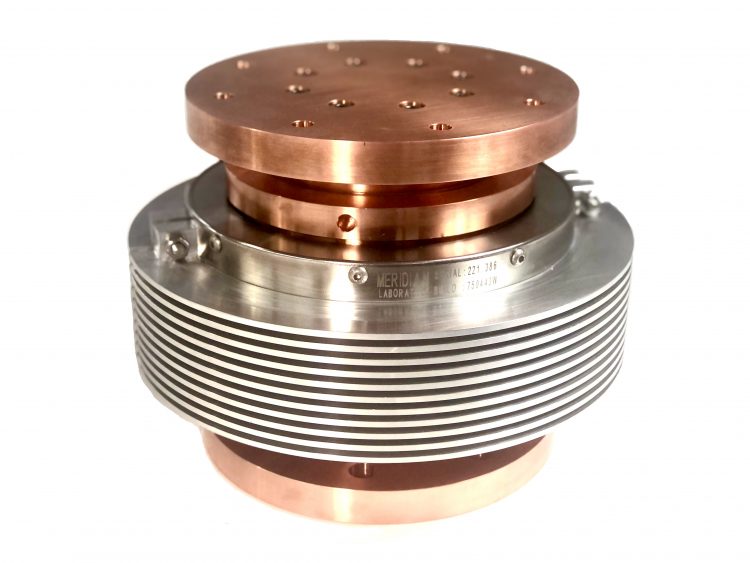 After the success of this project, the customer identified a need for a unit that could handle 10,000 Amps. Meridian Laboratory designed and manufactured the ERG-10,000, a maintenance-free rotary ground that carries up to 10000A.
If you have a project to discuss, reach out to our engineers today by calling 800-837-6010 or emailing info@MeridianLab.com.
---
ROTOCON High Current Rotary Ground Series
Meridian Laboratory offers a full lineup of single contact, high current rotary ground clamps that all provide a consistent, maintenance-free contact unaffected by RPM or total number of revolutions. The ERG Series is available both in end-of-shaft and through-bore configurations in a range of amperage levels, dependent on your needs. For applications requiring high frequency and high current, Meridian Laboratory offers specialized versions to accommodate for temperature rise due to eddy currents.