ML6® Molded Polyurethane Solutions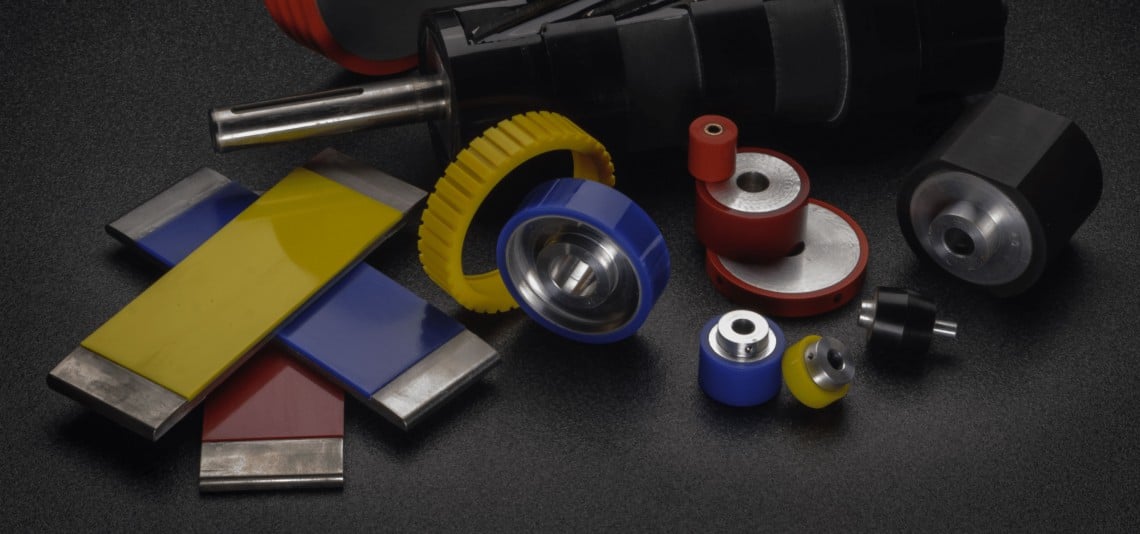 Thank you for visiting our booth at PackExpo!!
---
Developed in the late 1930s, polyurethane has become known as a highly durable elastomer material that is wear-resistant and provides added traction when bonded to various components (such as the outer diameter of drive rollers). Meridian Laboratory takes the natural benefits of polyurethane to the max – providing parts with perfectly smooth, unground surfaces for increased friction (like a race car tire!) while maintaining the lowest TIR (total indicated runout) in the industry, keeping your equipment running smooth and vibration free while reducing jams and misfeeds.
Whatever your application may be, we have over half a century of experience in asking the right questions and sharing our polyurethane expertise so that we can deliver the right solution for your application, every time.
Check out some of our common product types:
Again, we appreciate you taking the time to visit us at PackExpo. If you have any questions, needs, or feedback, please feel free to contact our ML6® Sales Manager, Vance Nelson, directly at (608) 836-7571 ext.110, or by email at Vance.Nelson@MeridianLab.com.
Mention code PE22DD and get 10% off your first order
Don't just see the difference, feel it for yourself!
---