Blog / 2021.03.05
ML6 Innovative Polyurethane Drive Rollers for the Packaging Industry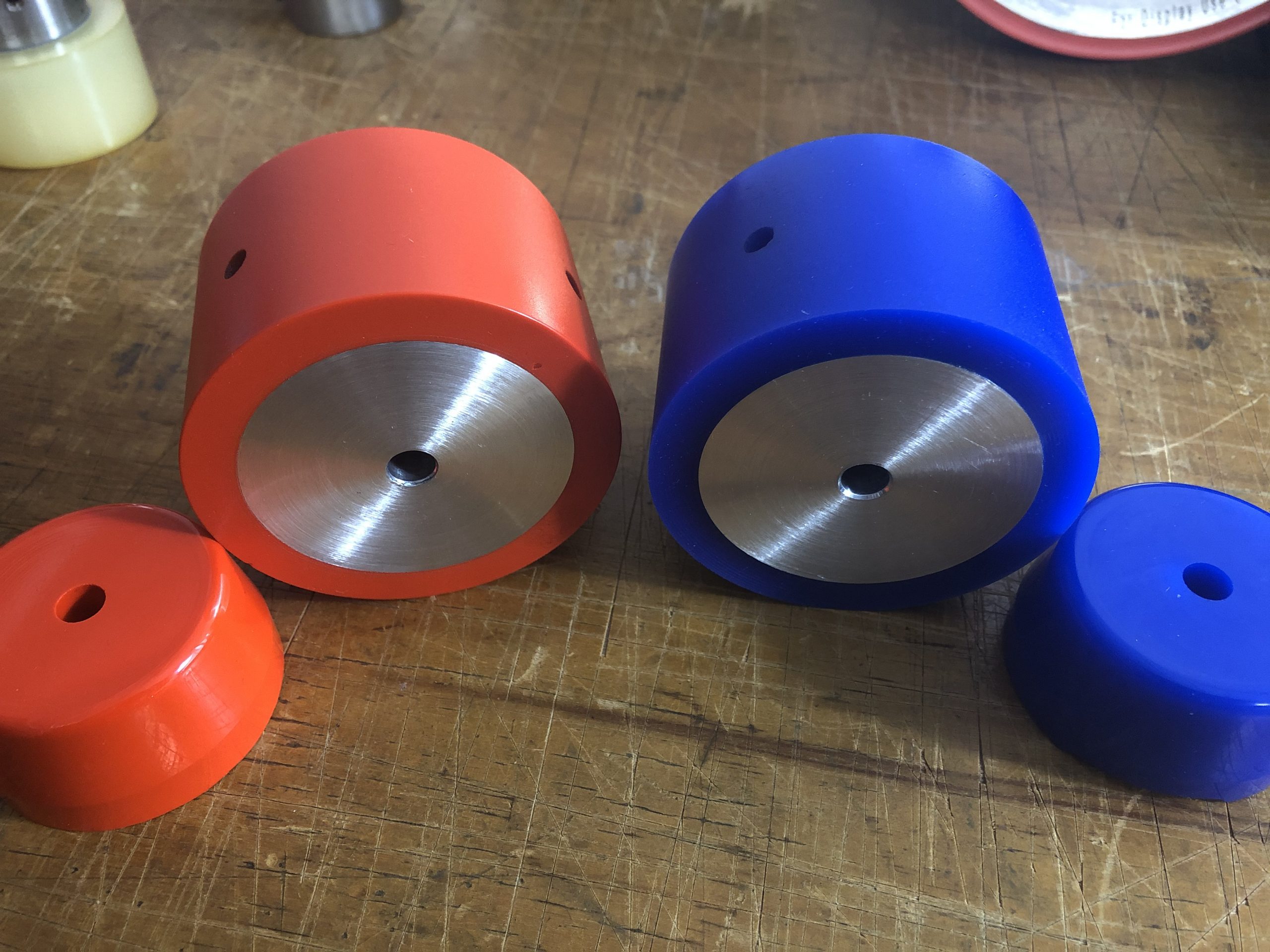 high coefficient of friction needed for unique application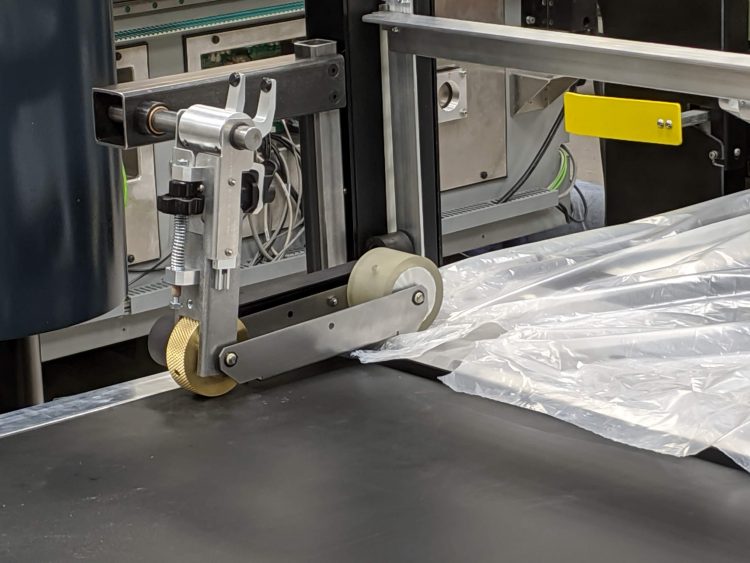 Polyurethane rollers were being used in the packaging industry to drive thin rolls of plastic films. In this case, the thinnest plastic films were found to cling to the surface of any roller, rather than release while being driven as desired. This application demanded a high coefficient of friction with low 'tackiness'. The customer tried multiple different rollers, also cleaning rollers with MEK and with soap & water, none of which helped enough to solve this issue.

(Competitor roller with 'tackiness' problem unable to deliver the high coefficient of friction needed, leading to a solution that only ML6 precision polyurethane could provide.)
---
Custom ML6 Precision Polyurethane Solution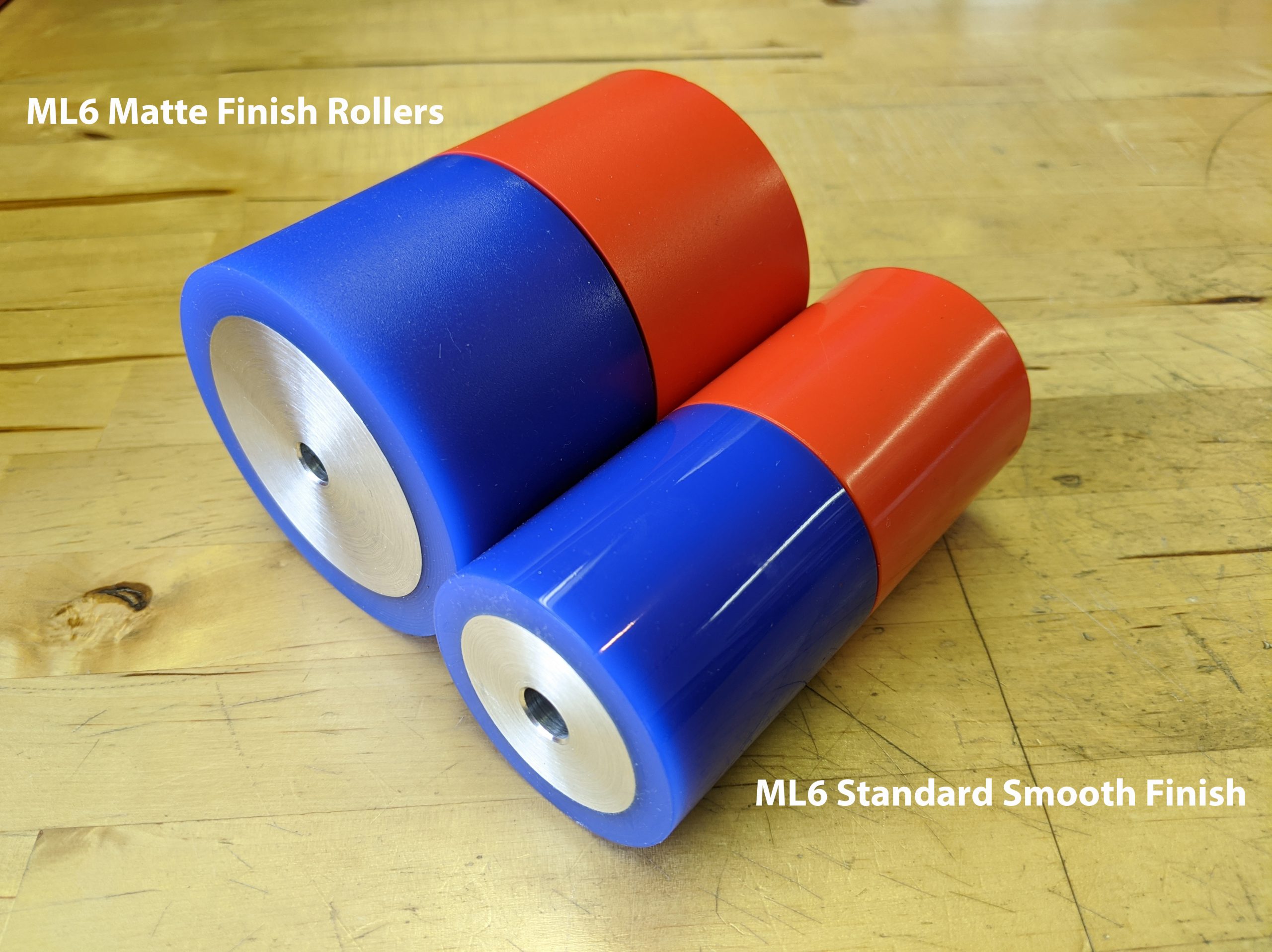 Meridian Laboratory leaned on our engineering expertise and high-performance testing to specifically develop ML6 polyurethane matte finish rollers (still unground and featuring ML6 industry-leading tolerances). The end solution is one which provides the same tolerances and durability which Meridian Laboratory ML6 precision polyurethane is known for, but now features a non-stick surface for passing materials.

---
Product Details
Standard ML6 Precision Polyurethane products feature an unground, cast to size, surface finish – allowing for the maximum amount of contact surface between roller surface and material being driven. This smooth, unbroken surface is similar in concept to a racing slick tire on a drag race, providing maximum friction. ML6 also features increased longevity over typical ground rollers, because the outer skin of Meridian Laboratory rollers are left intact. There are applications, like this one, where the perfectly smooth finish is not optimum.
After rigorous testing and prototyping, Meridian Laboratory found that a different surface finish would be required to drive the material successfully, without increasing the hardness of the durometer. This called for a precise Matte Finish. The outer surface of the ML6 rollers was cast to be rougher than our standard rollers to allow for less friction, and to increase the release properties between the rollers and the driven material. All of this was achieved without changing the hardness of the polyurethane. This rougher finish uses the same precision casting process as all other ML6 products, the surface of the parts are not ground or machined in any way. This provides for the same long-lasting service life of the part, with a surface that is ideal to the application.
---
Constant Improvement
Meridian Laboratory has embraced challenges since 1963, and we always look forward to providing all of our great customers with the best possible solutions. Matte finishes can be made available for all durometers and in the majority of sizes that we produce.