Blog / 2023.05.05
Now Introducing NoCrushWheels.com by Meridian Laboratory!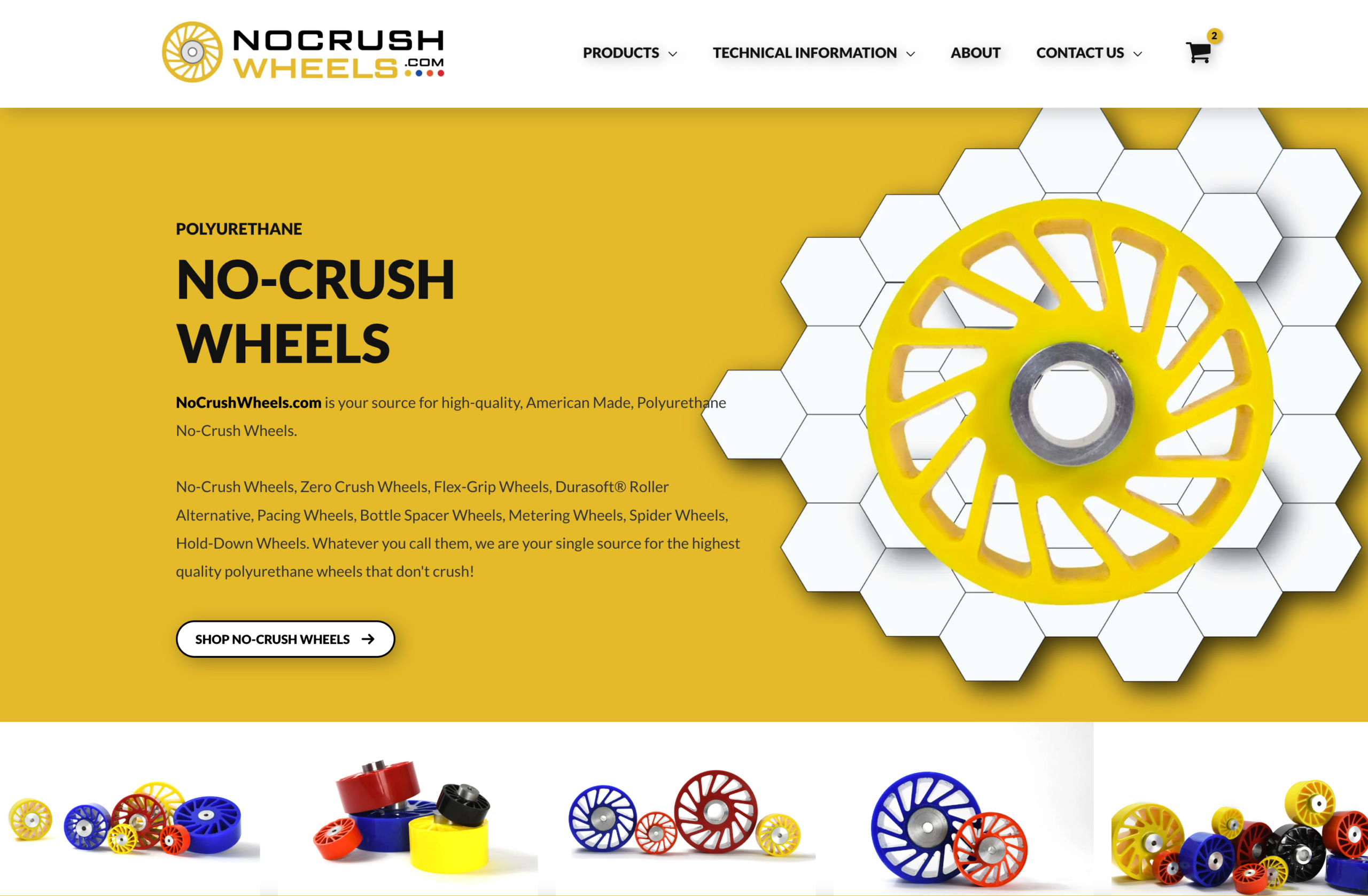 You asked and we delivered!
NoCrushWheels.com by Meridian Laboratory is now your single source for American made, high-quality, molded polyurethane No-Crush Wheels! NoCrushWheels.com was founded after hearing our customers repeatedly say – "we always need these kinds of Wheels…but we cannot find them anywhere!" As they say, build it and they will come – NoCrushWheels.com was officially launched in 2023 to be your source of high-quality, molded polyurethane No-Crush Wheels.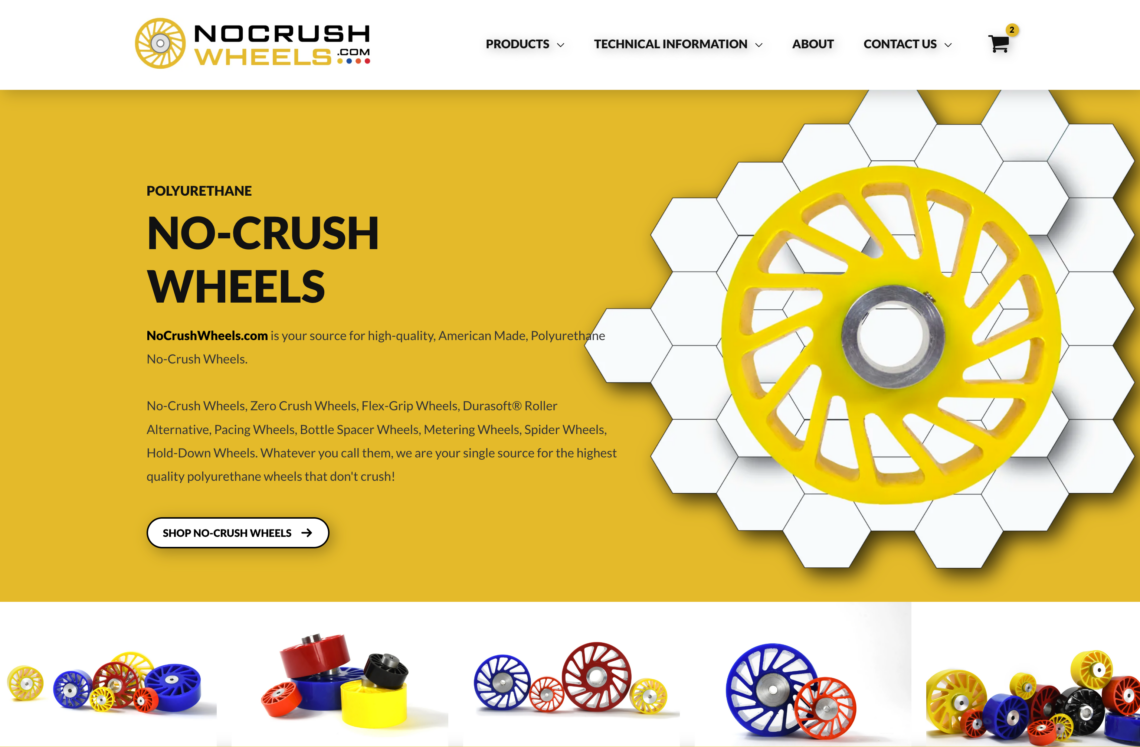 Whether at tradeshows, during phone calls, or in-person visits – we hear these types of spoked wheels get called all kinds of different things. Just about the only thing consistent about their inconsistent naming convention is that the names typically have less to do with their shape, and more about where they are used and what they do. No-Crush Wheels, Zero Crush Wheels, Flex-Grip Wheels, Durasoft® Roller Alternative, Pacing Wheels, Bottle Spacer Wheels, Metering Wheels, Spider Wheels, Hold-Down Wheels. Whatever you call them, we are your single source for the highest quality polyurethane wheels that don't crush!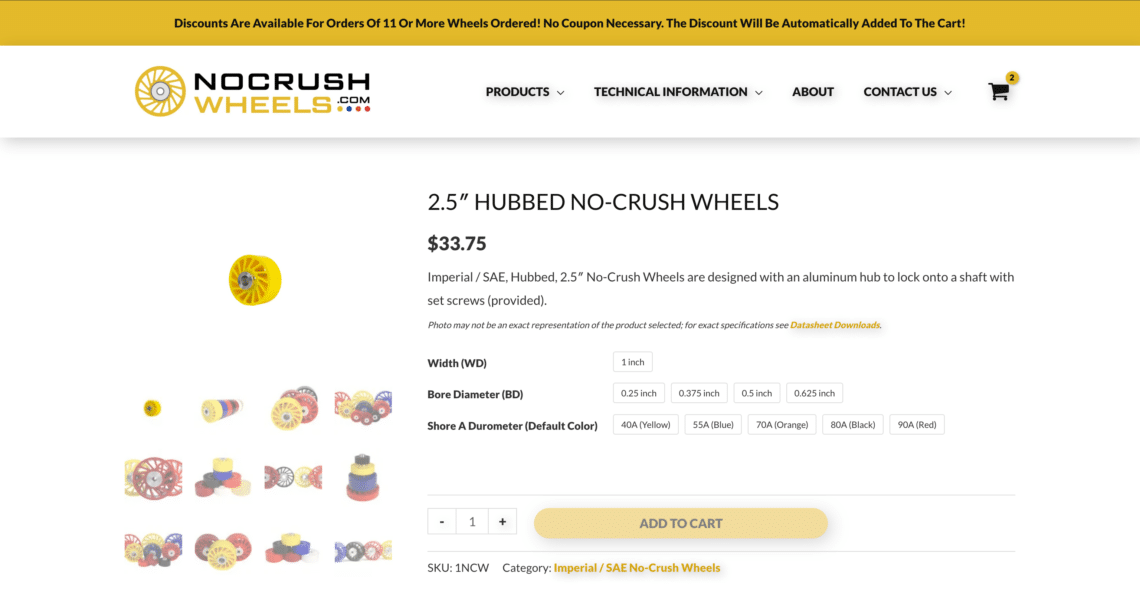 On NoCrushWheels.com, you can find all the information you will need to know about No-Crush Wheels. You will be able to sort by different sizes of No-Crush Wheels and even by metric and imperial units. On NoCrushWheels.com, there are durometers available from 40 to 90 Shore A. Each available No-Crush Wheel has many different photos and they all have a downloadable 3D STP file and 2D PDF datasheet. NoCrushWheels.com is a full e-commerce website where you can purchase No-Crush Wheels directly from the site.