Blog / 2018.05.17
Polyurethane Manufacturers Association Conference 2018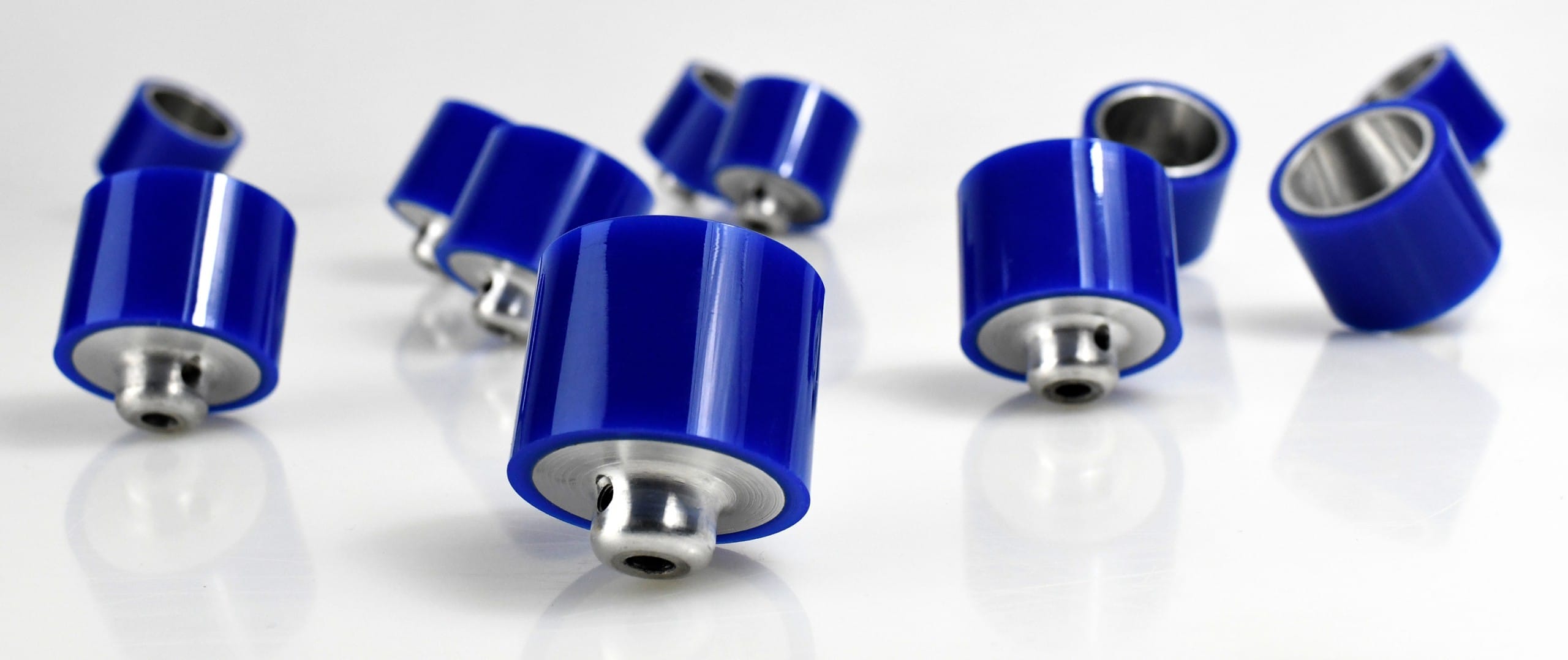 We were pleased to attend the 2018 meeting of the Polyurethane Manufacturers Association in Naples, Florida last week and wanted to summarize some of our key takeaways, and offer a few thoughts on the benefits of belonging to trade associations like the PMA.
The Importance of Continuing Education
---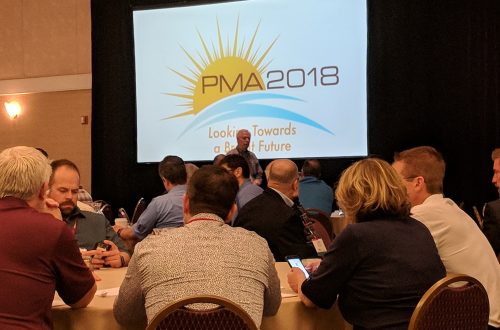 When you operate in a complex technical industry, belonging to key industry organizations is a great way to stay in touch with the latest trends in production and manufacturing.
Because of the diverse needs of our customers and their applications, we're regularly asked for polyurethane solutions that meets certain requirements for friction, hardness, flexibility, thickness and more. The science of how that comes together is a cooperative process built on our 55 years of experience and the quality of our supplier relationships. The chance to talk shop with our suppliers outside of specific projects is an important part of how we continue to grow and innovate, so attendance for us was mandatory. Trade shows offer great opportunities to meet new customers, and we've found industry conferences offer equally great opportunities to learn new and better ways to serve our customers with superior products.
Polyurethane Manufacturing is a very specialized industry. To the average consumer, polyurethane could mean paints or sealers, caulk, or even grout. While it's true polyurethane comes in many forms, we apply it as a solid, bonded and cast onto hubs, cores, grippers, rollers, and any number of industrial machine components. We also specialize in "overmolding", like applying polyurethane with specific properties over the outside of pieces and parts to reduce vibration, act as a protective nonconductive layer, or for any of a number of other reasons. Our experience has taught us there is almost no end to the ways polyurethane can be applied, and in every case our customers have specific needs for the properties it should have. Sometimes that's something simple like how hard or soft it should be, but others, it comes down to ensuring specific size, shape, conductivity, or other requirements.
While we're constantly doing our best to work with our customers to develop functional solutions, it's critical that our suppliers are doing the same to provide us with innovative options and solutions to the problems our customers come to us with. This year's lineup of speakers did a great job of offering insight into limitations of what they can and can't do, and how they're working to reduce those limitations and expand our options. This is great news for us, and for our customers, because it means that we'll continue to be able to find new and unique applications for polyurethane with specific qualities like electrical resistance, flexibility, and increased resistance to abrasion, chemicals, heat, and other environmental conditions.
Our Key Takeaways
---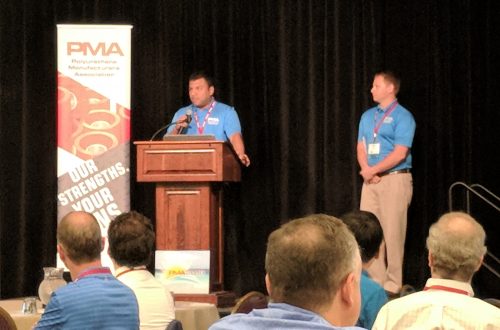 In any type of manufacturing, safety is always a key concern. We're a company who believes our people and the process they know inside and out are a core asset, and we want to make sure we're taking the steps necessary to produce products safely and ethically. Some of this year's presenters were the authors of OSHAs standards relating to polyurethane manufacturing. They offered some insight into safe production techniques and ethical production standards that reinforces a lot of what we're doing and offers some insight into ways we can do even better.
We like to test things, and testing was another big theme of this year's conference. While we don't typically have many complaints about failed products, it's important to remember that polyurethane is the product of a chemical reaction, so precision is the key to attaining consistent, repeatable results. Having a process in place to analyze failed products, particularly when environmental conditions are at the root of the failure, is the key to manufacturing a better product, and our suppliers reiterated their commitment to working with us to analyze damaged or failed products to determine the cause of the failure, and then work with us to develop a better product.
We've been in business for a long time, and we've found that success is a team effort, which is why we're involved with the PMA. While what we do may be specialized and complex, our customers rely on us to be their experts, and in turn, we rely on a variety of partners and suppliers to help push the development of superior polyurethane application forward.
Summary
---
We've been manufacturing precision cast polyurethane for specialized applications for over half a century, and our expertise relies on both our people and process, as well as the quality of the suppliers we work with.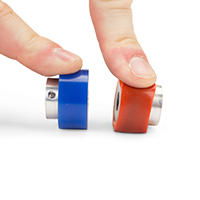 We pride ourselves in being a company that can create 10,000 of the same polyurethane part with exacting precision, or develop custom solutions for clients whose projects started as vague ideas and half of a design. Our strength is the fact that no matter what we manufacture, we do it with polyurethane, a material we spend the time and energy to understand inside and out. Why? Because delivering innovative solutions to our customers is what allows them to keep delivering innovative solutions to their customers. We're firm believers that a commitment to excellence isn't just about the quality of one's products, it's also about the quality of the people and processes that make them. We've been investing in people and knowledge for over half a century, and that's one of the reasons some of the world's largest manufacturers trust Meridian Laboratory to be their polyurethane experts.