Blog / 2017.08.04
ML6 Polyurethane Checklist – 7 Things We Need To Know To Resolve Your Problems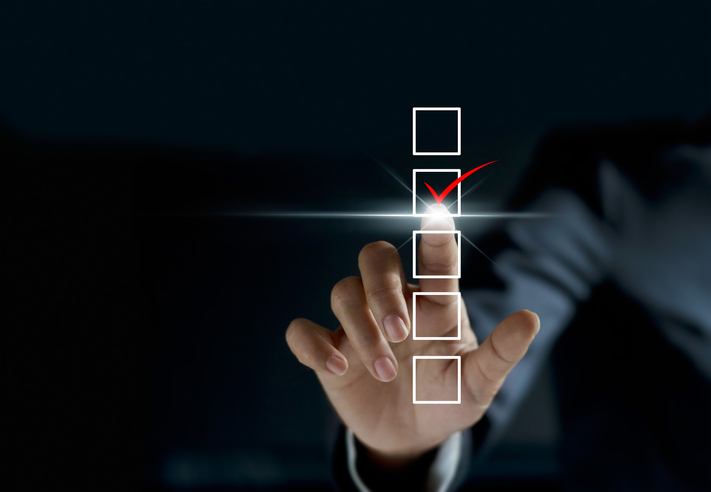 Each year, Meridian Laboratory works with dozens of engineers, designers, maintenance technicians, and machine builders to help them solve problems using Meridian Laboratory's precision molded polyurethane ML6. While we oftentimes have standard, off-the-shelf solutions readily available to be used in customer applications, our core strength comes in delivering optimized and custom solutions at a cost affordable rate to deliver exactly what any customer may want.
While many applications are unique with their own set of requirements, the underlying process with which we help our customers achieve success remains the same. Over the 55 years we've spent delivering quality, precision polyurethane solutions, we have learned a lot and continue to do so. Despite so many applications being unique and individual, our process of solving your complex problems is a proven one, with a long history of successful results.
Some of the basic things we typically need in order to get started include: polyurethane dimensions, core dimensions, durometer, color, quantity, and a required by date. However, there are many other questions which serve to help even the most experienced engineer expedite the process to success:
1. Do you have a drawing of the part, or is it still conceptual?
Already Existing Parts – Meridian Laboratory can quote and offer design assistance or suggestions. Meridian Laboratory can also offer advice if you wish to improve features or aspects of the part such as reducing cost (i.e. removing complex or unnecessary features), or improving product performance (i.e. different durometer selection).
Conceptual – Meridian Laboratory can assist with guiding you with the design of the part to best meet your needs and end goals. Meridian Laboratory can also provide examples of similar existing parts we manufacture that could be easily modified to meet your exact needs, or something that is already stocked. Early in the design process Meridian Laboratory's experience and history of success can help any customer achieve the goals they are striving for.
Overall – Meridian Laboratory's experience and history of producing standard and customized polyurethane products allows us to offer in-depth advice to parts that are already designed, as well as yet to be designed. This combined with our superior manufacturing and production techniques set us apart from all other polyurethane providers.
2. What are you trying to accomplish with this part?
Understanding the primary goals of your project or inquiry is critical to our ability to best help you succeed. Whether the objectives are improving the friction of a part, reducing wear and maximizing longevity, reducing cost, getting the fastest delivery, or replacing an existing part that is no longer available – Meridian Laboratory takes the time to learn about your application and goals to provide the best solutions possible.
3. What areas and/or dimensions of the part are the most critical?
This is a question that is often overlooked by standard and custom polyurethane manufacturers, before starting a new project. Most often, there are dimensions which are highly critical to a part's functionality and others which are not so important. By taking the time to understand a part's purpose and application, Meridian Laboratory can ensure that parts meet and exceed expectations, without adding unnecessary costs to the part. Additionally, Meridian Laboratory has an extensive library of existing tooling and sizes so even specific sizes of parts will often be something we already have done before.
4. How many parts do you need: today, annually, total?
Meridian Laboratory is second to none in being able to react quickly to customer needs in a cost effective manner. Understanding how many parts you need immediately, and potentially down the road, lets us provide flexible production options for prototype and production quantities alike. Meridian Laboratory is able to provide production quality parts in small numbers without the high cost generally associated with prototyping. Meridian Laboratory is able to scale its production output in a rapid and effective way as your needs grow over time.
5. Do you wish to send us cores, or have them delivered complete by us?
Meridian Laboratory has the ability to produce cores and deliver parts complete, or simply provide a service molding of parts which are provided by a customer. This service flexibility allows us to provide the most cost effective manner to best meet your needs. Meridian Laboratory has the equipment and ability to deliver a range of quantities from a single piece to tens of thousands of pieces.
6. How soon do you need your parts delivered now and in the future?
This is an important factor in delivering you products and solution in a time and cost effective manner, as well as providing accurate delivery time estimates and scheduling around your needs. Meridian Laboratory is fast and flexible in scaling up its production output as required, to meet your growing needs. Understanding your current and future needs allows us to schedule materials procurement, manufacture cores, and mold our polyurethane in the most cost and time effective manner – passing these savings on to you, while always ensuring the quality is unsurpassed, and the job is never rushed.
7. Are there design changes that you foresee needing to make to the parts?
Meridian Laboratory understands that your designs and needs will change, sometimes predictably and sometimes not. While we are always flexible and accommodating to new changes and ideas, understanding at the beginning of a relationship what possible changes may happen allows us to accommodate this eventuality right from the start, to potentially avoid unnecessary costs in the future. Things such as product color, durometer, or quantity are easily changed at any point in time, other things like outside diameters, bores, thicknesses, or profiles are also easily accommodated for but sometimes affect the price or lead time of a part. Having an idea of changes that could possibly happen in the future allows for us prepare from the start, and reduce potential incurred costs.
Although many applications are unique with their own set of requirements, our underlying process to help you solve your problems remains the same. By having some of the basic things we typically need in order to get started already prepared, you can help us expedite the process of creating both a precision molded polyurethane ML6 solution that fits your needs, and a lasting business relationship based on quality and customized service. With a long history of successful results over 55 years, we've learned to deliver quality, precision polyurethane solutions. To get us started on delivering one of these solutions for you, request an ML6 quote.