Blog / 2017.06.03
Polyurethane ML6 Material Solves Rotational Challenge of High-End Turntable Manufacturer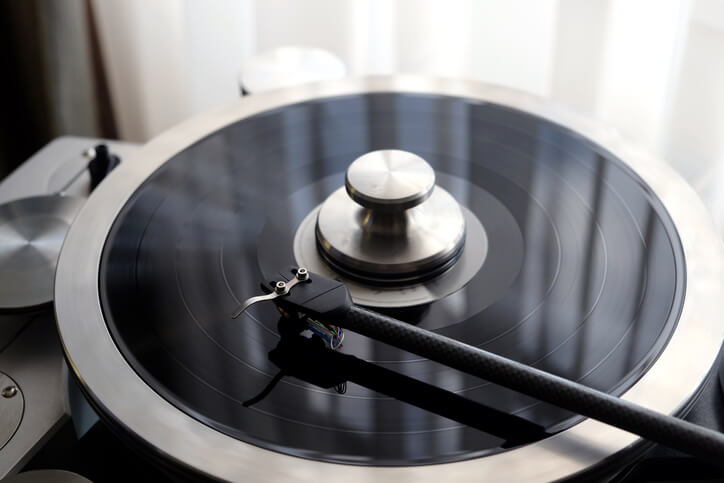 Problem
A custom designer and manufacturer of high-end audio turntables for the music and recording industry is routinely challenged to deliver the best in sound and audio amplification and transmission. One of its biggest challenges is in the control and steady, continuous rotation of the turntable platform. Many manufacturers attempt to deliver this through belts and require intricate, closed-loop electrical control systems to compensate for variations in motor RPM, and slip occurring between the motor and turntable.
Solution
After learning about Meridian Laboratory, the manufacturer explored using precision polyurethane ML6 coated aluminum hubs to serve as drive wheels for the motor and turntable interface. Utilizing the standard minimum tolerances of 0.001″ provided by Meridian Laboratory's ML6 urethane coatings, the manufacturer could fully rely on accurate control and rotation of its turntables.
With Meridian Laboratory's wide variety of durometers between 40 and 90 on the Shore A scale – at no additional charge or cost differential – the manufacturer could test and verify the best combination of hardnesses for its application. Production parts were delivered a short six business days from time of inquiry. Since then, the manufacturer has routinely relied on Meridian Laboratory to deliver high-precision, custom urethane rollers for its high-end audio applications and projects.