Blog / 2018.01.10
Three Reasons to Consider Ethernet/Data in Your Slip Ring Choice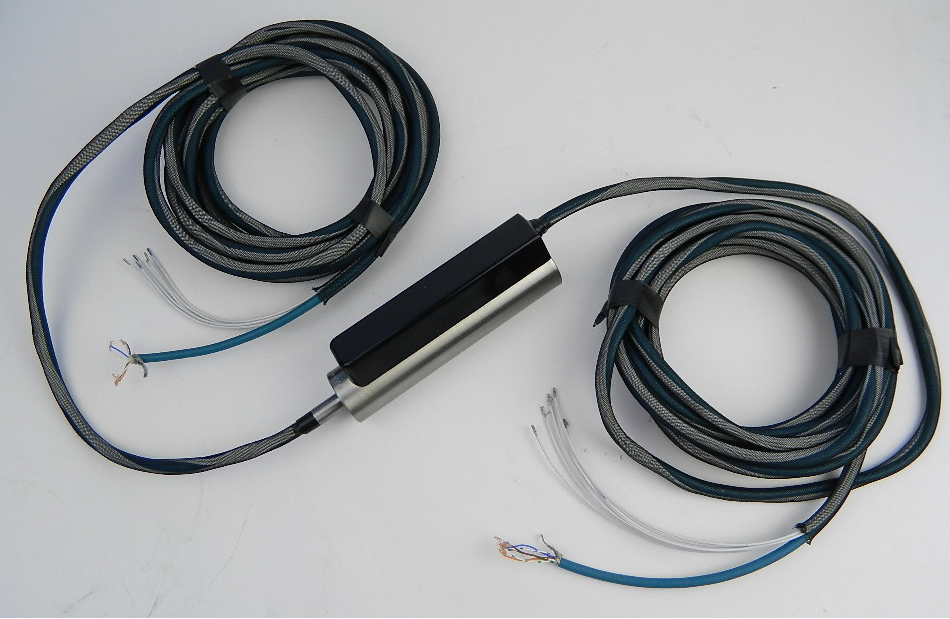 Technological advances require innovative slip ring solutions; and for more than half a century, Meridian Laboratory has been solving complex engineering problems for major companies like Kraft Foods and General Electric, companies requiring groundbreaking solutions to overcome stringent design challenges. In recent times, Ethernet enabled manufacturing and production equipment, also known as 'Industrial Ethernet' has steadily grown in the past decade, showing no signs of slowing down.
Although not all manufacturers offer Ethernet capable slip rings, Meridian Laboratory has offered theirs for over 20+ years, with thousands sold worldwide. Each year, more and more customers turn to Meridian's ROTOCON slip ring technology because their products have eliminated the problems many slip ring manufacturers face, including 'packet loss,' 'cross-talk,' electrical noise, vibration, RPM, temperature and many other issues that plague traditional brushed slip ring technology, including wireless Ethernet transfer solutions offered on the market.
Let's look at three reasons why ROTOCON Ethernet/Data slip rings could be the solution to the design challenges you face:
1. Infinite Capability and Expandability of Sensors
Ethernet allows you to use substantially fewer channels. For example, a design requiring 50 sensors can be accommodated using a standard 100Mbps or 1Gbps, 4 or 8 channel slip ring, respectively versus the traditional choice of needing a 100+ channel slip ring.
When adding more equipment and sensors, a physical design change is not necessary with Ethernet-equipped slip rings which do not have limits on the number of sensors. Sensors can be added and subtracted as design needs dictate without havingto modify the slip ring.
Since Ethernet's digital signal capabilities are not limited by signal type, practically any signal can be transmitted through Ethernet-equipped slip rings, both analog and digital, with analog being converted to digital.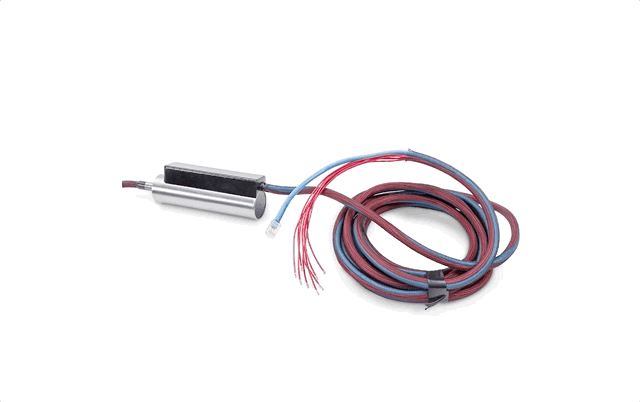 2. Ability to Transmit Nearly All Communication Protocols, at Fast 1 Gbps Speeds
If the number of channels and adequate wires or cables are included, ROTOCONs Ethernet capable slip rings can transmit any commonly available communication protocol, including but not limited to DeviceNet, EtherCAT, Ethernet Powerlink, PROFINET, CC-Link, PROFIBUS, GE SRTP, CAN bus, Sinec H1, and LAPPNET.
These communication protocols are globally widespread and accepted. This means machines with Ethernet capable slip rings can be installed worldwide without regard to varying demographics or geographical areas.

3. Reduce Cost and Machine Complexity Readily Available and Often in Stock!
Since an Ethernet capable slip ring is not designed specifically to a certain set or type of signals and does not limit the number of sensors, design changes do not incur additional cost or require additional lead times.
Because one ROTOCON Ethernet capable slip ring has the ability to transmit a nearly endless amount and type of signals and may be used in a broad range of applications, Meridian can manufacture and stock a standard array of pre-built Ethernet capable slip rings ready for same day shipment.
Given that one 100 Mbps or 1Gbps Ethernet capable 4-8 channel slip ring can accomplish the same task as the traditional 100+ channel slip ring, cost savings are achieved due to fewer parts and less design complexity.
Additionally, unlike many other slip ring manufacturers, ROTOCON Ethernet capable slip rings have the capacity to seamlessly mix and combine power and signal all within the same assembly.
If our vast array of in-stock slip rings does not meet your design needs, our engineers can create a solution to meet any design requirements. Contact us today to learn more!