Blog / 2017.03.10
ROTOCON Rotary Electrical Connector Solves Slip Ring Dilemmas for Data Equipment Manufacturer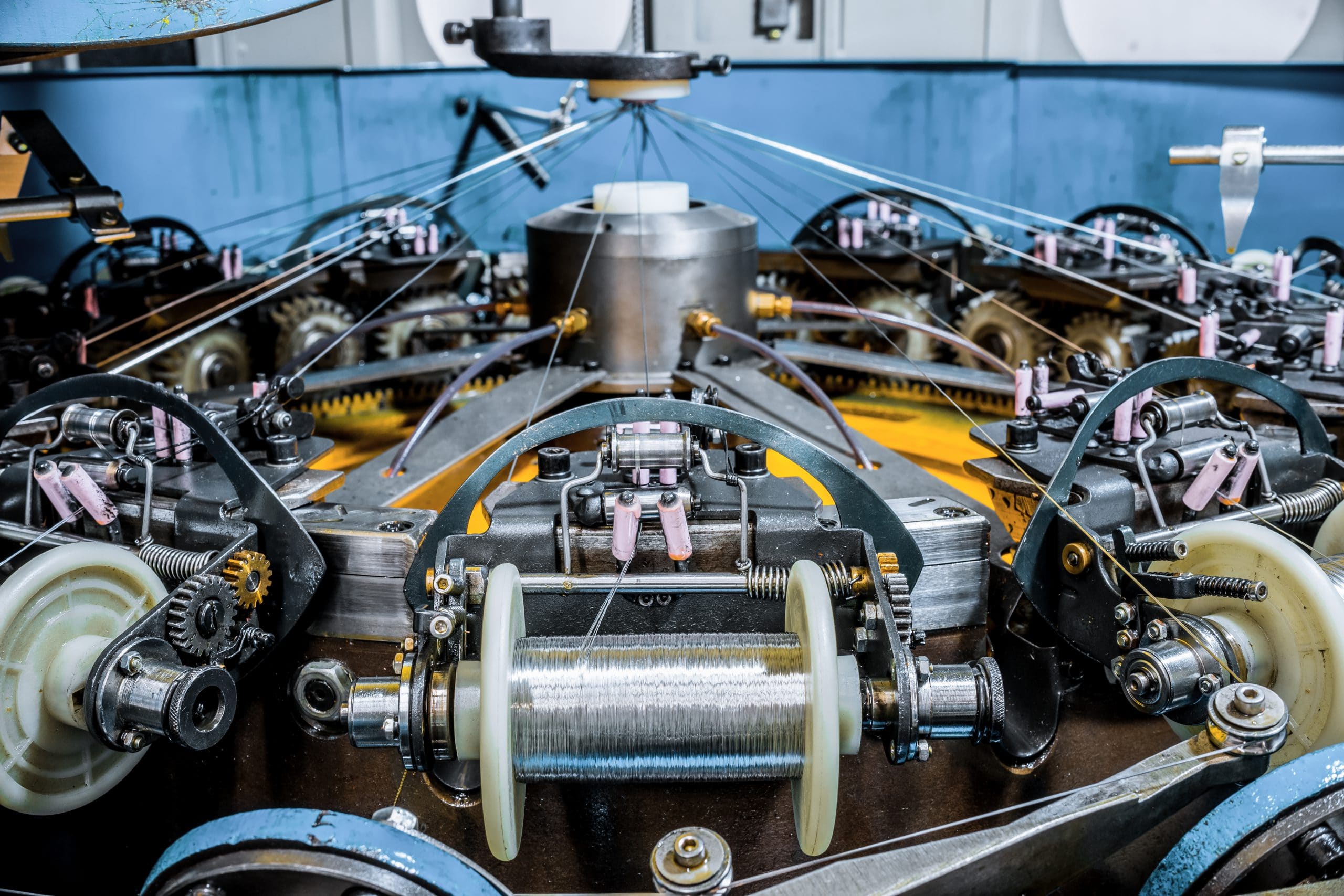 Problem
A leading manufacturer of fiber optic cable and fiber optic and copper cable hardware and equipment approached Meridian Laboratory to address issues with existing brush-style slip rings on its manufacturing equipment. While the conventional slip rings could power programmable logic controllers and other analog devices, the brushed slip rings caused loss of signal and produced noise within the Ethernet (CAT5/CAT5e) signals extreme enough to lose the functionality of the machine. As a result, machine output decreased and the number of defective products increased. After extensive slip ring maintenance and even experimenting with both standard and custom wireless solutions, the manufacturer still could not solve the problem. Ultimately, they quit using the machine entirely.
Signal noise made functionalities of the machine unusable.
Existing slip rings required routine maintenance and adjustments.
Wireless solutions were not providing data at the speeds required.
Solution
Soon after consulting Meridian Laboratory, this customer learned of the ROTOCON® slip ring alternative. Designed and manufactured by Meridian Laboratory, the ROTOCON® has a long history of improving all types of applications requiring exceptionally low noise, including thermocouple, strain gage, video, audio, Ethernet and other signal level uses. Working with the customer, Meridian Laboratory engineers designed ROTOCON® MX high-performance rotary electrical connectors that were customized to meet both the power and signal level needs for many years to come. The ROTOCON® provided a 100% maintenance-free solution which restored the machine's usability and eliminated all prior issues the company faced with conventional slip rings.
ROTOCON® allowed power and signal to work together simultaneously within the same assembly.
100% maintenance-free alternative without needing adjustments or upkeep.
Allowed machine to exceed its original performance/build specifications and decrease product defects.
General Information
Meridian Laboratory's wide array of options, features and capabilities allows us to build and manufacture a virtually infinite number of variations of rotary electrical connectors. Meridian Laboratory provides engineering support to assist in design of new units, retrofit of existing equipment, and complete solutions optimized to your applications. Meridian Laboratory can design single, one-off prototype/concept solutions with no minimum order quantity. Or, we can provide rotary electrical connectors routinely, based on your production schedules and timelines.