Sealed Enclosure Slip Ring Assemblies with Zero Maintenance Reliability
Slip Rings for Marine and Offshore Applications

INCOMPARABLE RELIABILITY FOR EXTREME DUTY AND CONDITIONS
If you operate in extreme marine environments, you're aware of the punishment the sea can put on equipment and electronics. Few slip rings get the honor of operating in harsh or extreme outdoor conditions, because maintenance presents enormous challenges when you're 5,000 miles offshore enduring the worst nature can throw at you.
---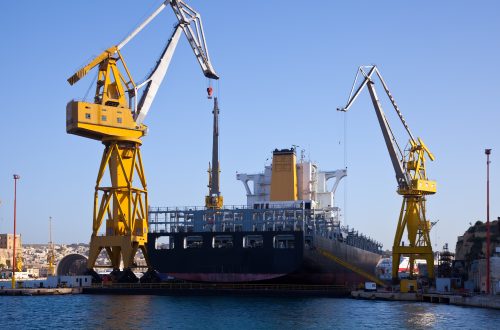 Maintenance free isn't optional with ROTOCON® slip rings, it's how they're designed. Meridian Laboratory has over 55 years of experience designing and manufacturing slip rings in partnership with some of the world's leading research institutions and equipment manufacturers. Having experience working on systems as diverse as crane cabling, winch reels, remote and platform underwater camera systems, and more, offers us the ability to incorporate the best of all worlds into a product designed around real world application and experience.
Engineered Ingress Protection (IP68 Capabilities)
Because ROTOCON slip rings are brushless, they never need to be opened, allowing them to be intrinsically sealed to the external environment. This encapsulated Stainless Steel design provides exceptional protection against the elements, and can be paired with engineered housings capable of withstanding nearly any range of pressures or temperatures. All this while delivering up to 100x as many revolutions per lifecycle of a standard, brushed slip ring, with zero lifetime maintenance.
---
SELECTED APPLICATIONS
When it comes to extreme conditions and heavy industrial applications, slip rings are rarely one size fits all. Whatever your application, Meridian Laboratory has over 6,000 standard configurations, in stock. If what you need isn't in stock, Meridian Laboratory has over 55 years of experience in engineering custom ROTOCON slip rings for unique or challenging applications. You can use the information below to learn more about our MXO line of ROTOCON slip rings.
More information on MXO Series Slip Ring capabilities and specifications:
Underwater Video, Data, Power with zero signal loss
Power and signal up to 100 channels (M Series) for electromagnetic winches (with engineered enclosure)
If Meridian Laboratory doesn't carry the configuration you need in stock, or you need a harsh environment slip ring engineered to your design, please feel free to contact us to discuss your project, or request a quote on your specification.
---
Customers Who Trust ROTOCON MXO Harsh Environment Slips:
---
Rotocon Brushless Slip Ring Product Line: