Blog / 2020.03.02
VIDEO – "AWESOME" ML6 Precision Polyurethane Wheels for Bedford Express Robotics Team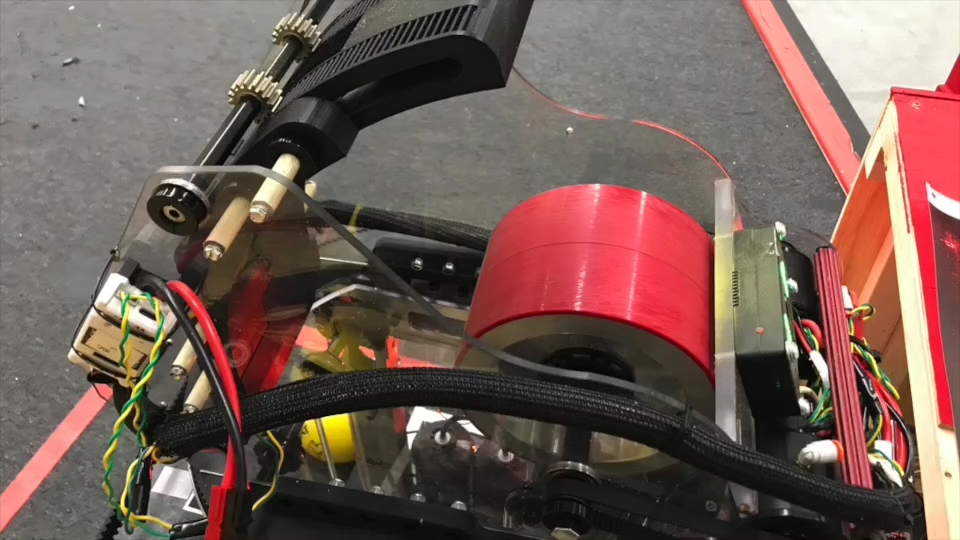 Precision Polyurethane WHEELS For High School Robotics Team
Bedford Express FRC Robotics Team 1023, from Bedford High School, are competing in their 17th year in the FRC program. Each year they get a new challenge and through the years there have been a variety of themes.
This year Meridian Laboratory became a Gold Level Sponsor and provided ML6 high-performance polyurethane wheels. These precision wheels have enabled the Bedford Express robot to fire foam balls about twice as fast as almost every other robot, and make for the most accurate shooter they've seen.
Students from the school's publications team had some fun creating this "Awesome Wheels" video.
(To donate and view upcoming tournaments visit: www.bedfordexpress.org)
History of Bedford Express Team 1023
In 2000, Bedford Public Schools was introduced to F.I.R.S.T. (For Inspiration & Recognition of Science & Technology) robotics by Dana Corporation's Brenda Moyer. Ms. Moyer approached her sister & Smith Road Elementary Teacher, Debbie Moyer-May, offering to finance a F.I.R.S.T. Lego League team for SRE. Together, they created the Dana Unicorns F.L.L. team. With the funding and engineering support from Dana and the Bedford Public Schools' support, the Bedford FIRST Robotics program was born.
In 2002, members of the Dana Unicorns FLL team attended the unveiling ceremony for Dana's FRC Team 279, Tech Fusion. Older members of the team were ready to move on to the high school, but had no team. There the students met Mr. Dick Micka from La-Z-Boy corporation. Members of the Dana Unicorns traveled with Coach May to do a presentation for La-Z-Boy. This introduction and presentation proved to be valuable as he offered to provide $5,000 to Bedford High School to seed a FRC team. After receiving financial backing, the students approached BHS math teacher, Ellen Bacon, and convinced her to coach the team. With the support of Tech Fusion, Dana's mentors, the financial backing of La-Z-Boy, and a coach, the students were able to register the first Bedford High School team. That fall, they officially became Bedford Express FRC Team 1023.
Meridian Laboratory's Involvement
A Bedford High School student from the robotics team reached out to Meridian Laboratory engineers in January of 2020. Their team was seeking high-performance polyurethane wheels that would be used to shoot 7″ foam balls through a flywheel-style shooter.
It was determined that the best solution would be four 6061 Aluminum scalloped wheels with 1.125″ Bore machined to print. 5.75″ CD x 2.0″ WD. Coated to 6.00″ O.D with ML6-55A (Red – The Team's Color).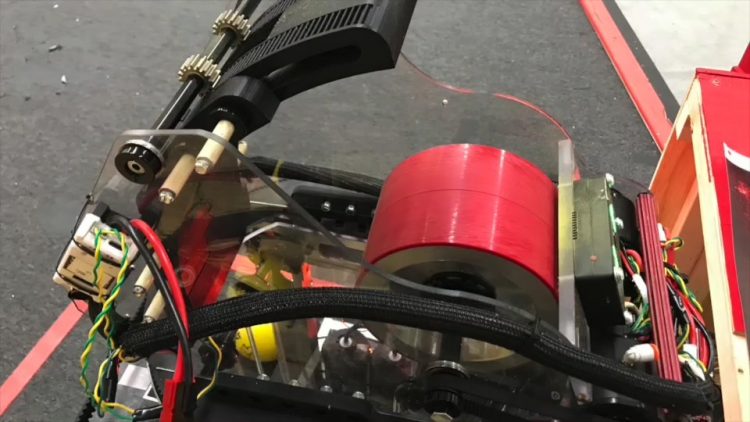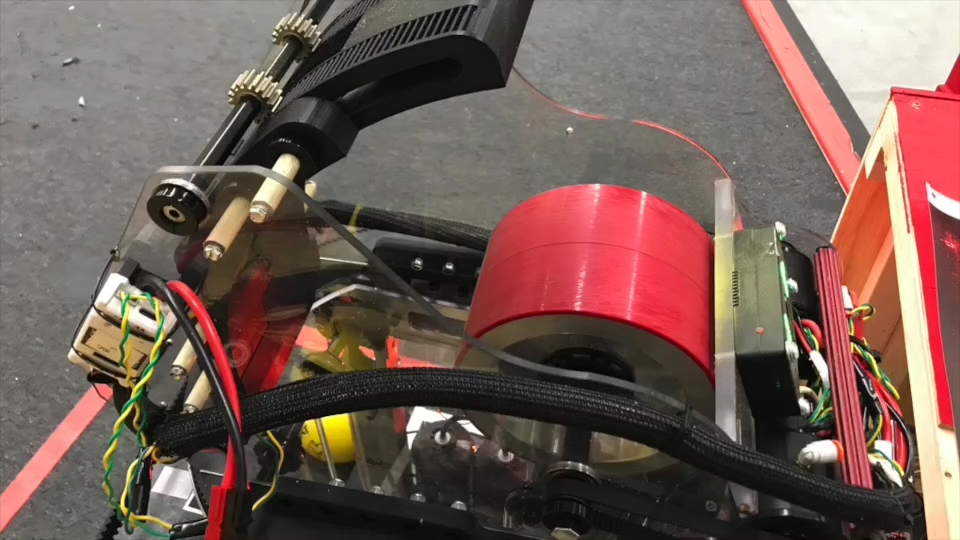 These ML6 Precision Polyurethane wheels will help Bedford Express throughout the year at various tournaments and the 2020 FIRST Robotics Competition.
2020 FIRST Robotics Competition Overview
In INFINITE RECHARGE, two alliances work to protect FIRST City from approaching asteroids caused by a distant space skirmish. Each Alliance, along with their trusty droids, race to collect and score Power Cells in order to energize their Shield Generator for maximum protection. Near the end of the match, droids race their Rendezvous Point to get their Shield Generator operational in order to protect the city!
Meridian Laboratory's Custom Molded Polyurethane Process
Meridian Laboratory has made the process of developing custom cast and custom molded polyurethane components easy and efficient.
Contact Meridian Laboratory with specifications, drawings, or the part you wish to have made.
In the event Meridian Laboratory does not have pre-existing tooling which fit your needs, a recommendation will be provided on pre-existing tooling and sizing.
If you require specialized tooling, a one-time setup charge (generally between $250 and $500) and is good for the lifetime of the parts' dimensions.
Specify if you would like to send parts to Meridian Laboratory, or have us deliver complete.
Typically, in 5-7 business days you will receive your first parts for testing and evaluation.
As demand and quantities scale, so can Meridian Laboratory's output and production capabilities to meet your needs.
The ML6 Difference
ML6 precision polyurethane is guaranteed to deliver within tolerance of up to 0.001" T.I.R. or better. Our combination of engineering and polymer expertise produces a finished product that requires no surface grinding or multiple applications, and contains no pits, air bubbles, or other defects that are common in the vast majority of polyurethane products available on the market.
Find out how we deliver unparalleled precision.