Blog / 2023.09.01
Meridian Laboratory provides solutions for L3Harris Technologies' Robotic Challenges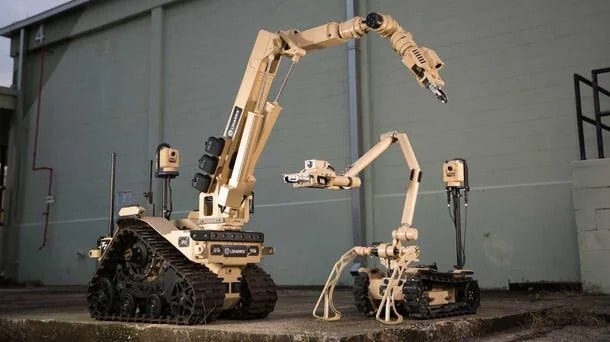 L3Harris Technologies
L3Harris Technologies is an American technology company that specializes in designing and engineering bomb-diffusing robots. Recently, Australia has now become the third country to select L3Harris's robots to help defeat IED threats. L3Harris will provide up to 80 robotic explosive ordnance disposal (EOD) systems to safeguard Australian Defence Force (ADF) personnel. L3Harris will begin delivery of the medium-sized T4™ and large-sized T7™ bomb diffusing robots in late 2023. Meridian Laboratory has been the sole partner and supplier of polyurethane gripper fingers for L3Harris since its inception of the T4 and T7 robots. Throughout our strong partnership with L3Harris, Meridian Laboratory has provided hundreds of precisely-molded urethane robot gripper fingers with the highest degrees of quality and consistency, all things that are a must when operating in this space.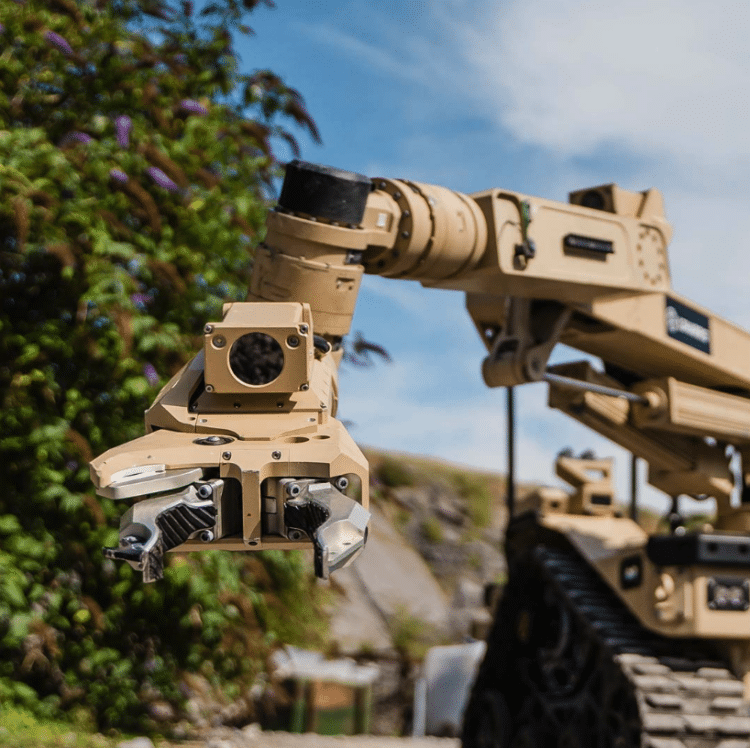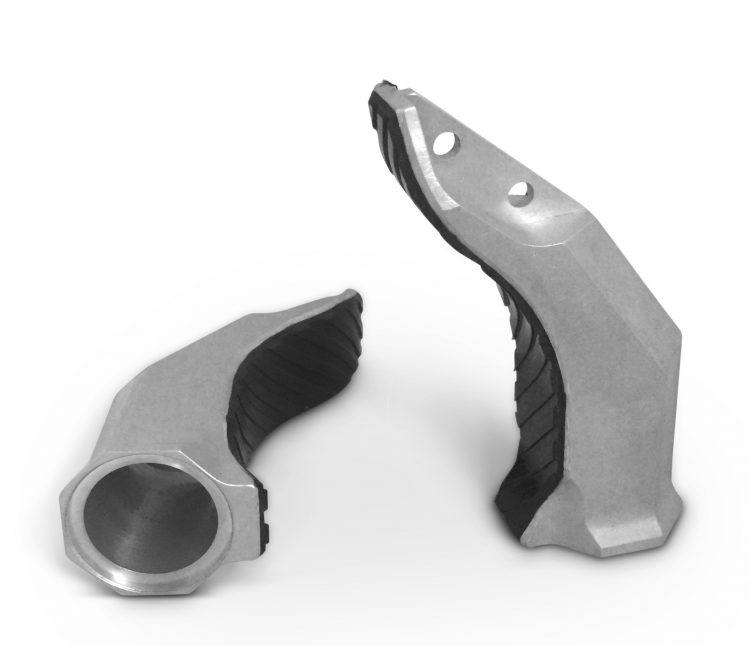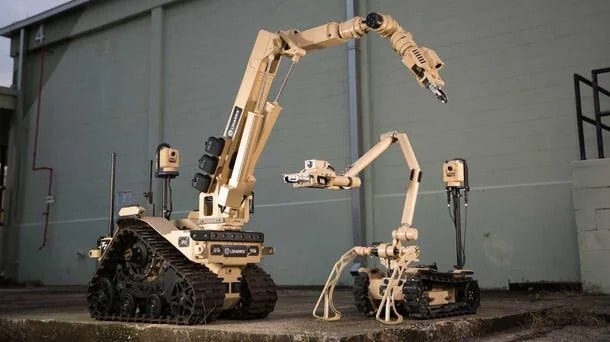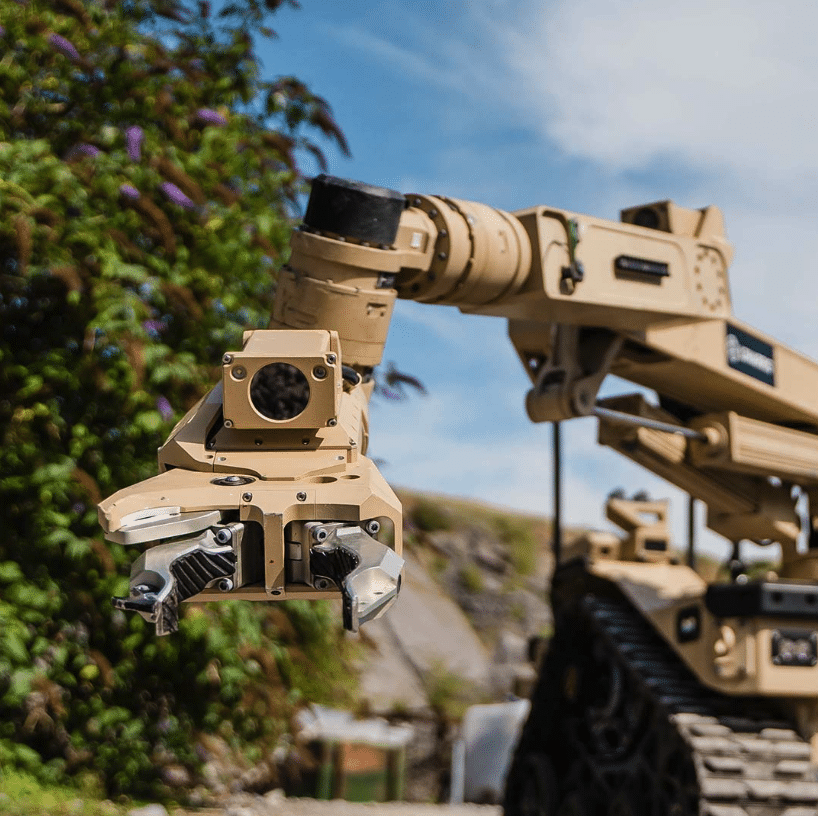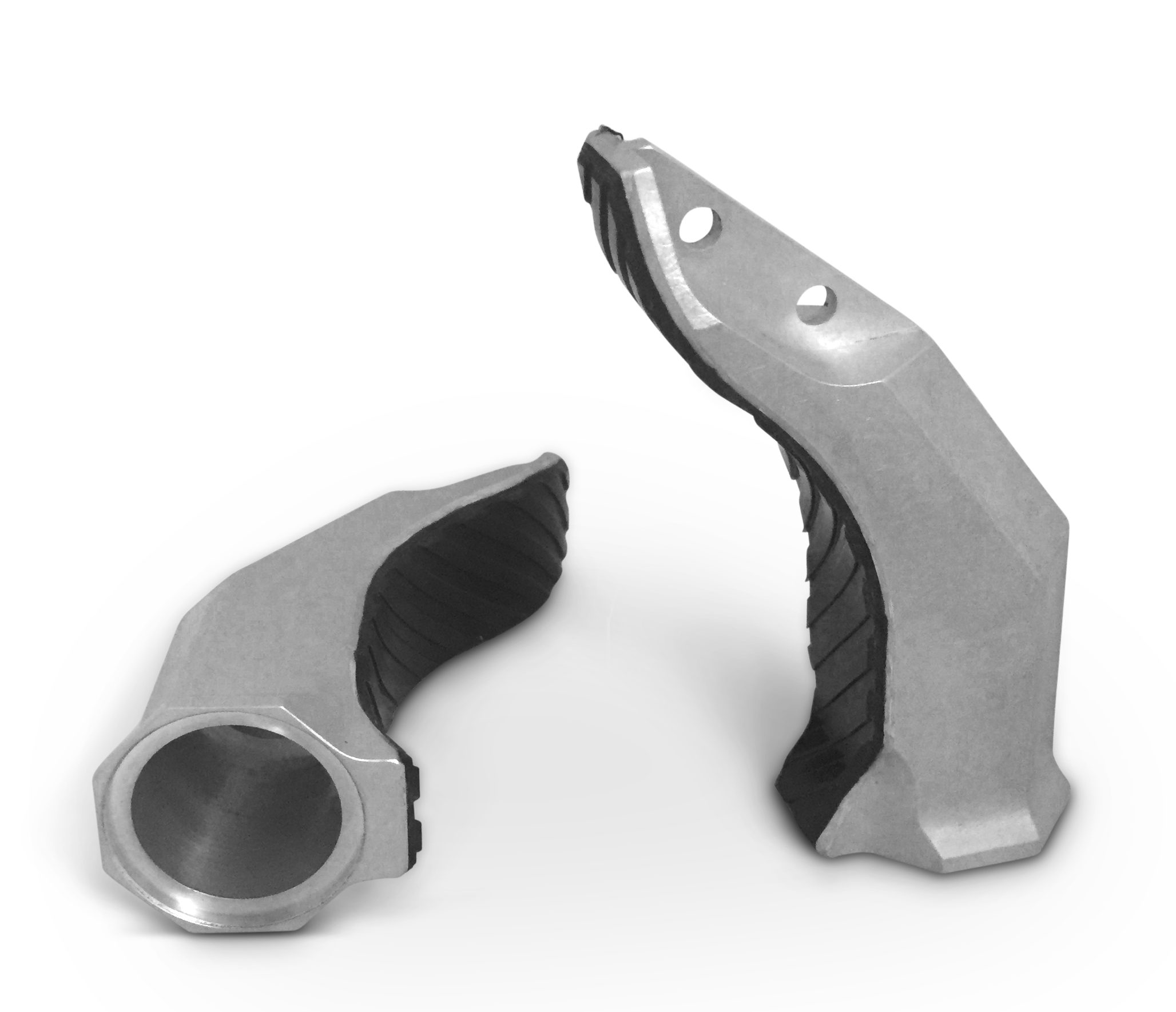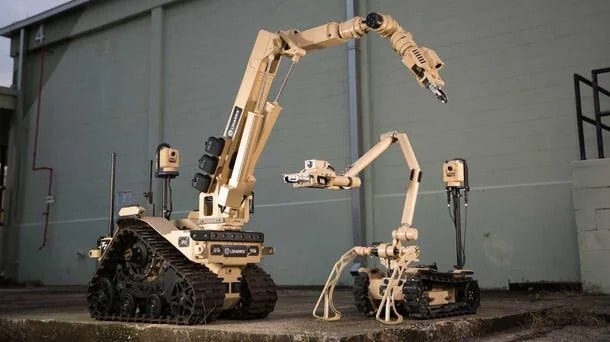 L3Harris' Challenges
L3Harris originally came to Meridian Laboratory with a challenge. Their raw aluminum fingers were not able to provide enough grip for the wide variety of items they were trying to grab. L3Harris tried various different spray coatings, molding rubbers, and adhesives, but they had run out of solutions that would provide a high-friction coating with the durability and longevity they required. L3Harris worked collaboratively with Meridian Laboratory's engineers to add a thin yet intricate profile of ML6® polyurethane applied to the aluminum gripper fingers. They featured complex curves on almost all of the surfaces with an intricate pattern that couldn't be added in after the fact for performance and longevity concerns. Meridian Laboratory developed customized tooling to meet the demanding and exact requirements of the robotic gripper fingers. Meridian Laboratory started by printing SLA and SLS 3D-printed prototype parts for validation testing. After the design was finalized, Meridian Laboratory delivered the ML6® polyurethane robotic fingers, all with exacting tolerances of +/-0.001". The end result was significantly better and provided excellent gripping capability while remaining durable and rugged for the harsh environments they are exposed to. Meridian Laboratory continues to embrace strong partnerships with L3Harris and other defense related applications across the world.
If you are looking for durable, high-friction robotic gripper fingers to your application, our engineers at Meridian Laboratory are up to the challenge! Our ML6® polyurethane products are produced to a finished product that requires no surface grinding or multiple applications and contains no pits, air bubbles, or other defects that are common in the vast majority of other polyurethane products available on the market. Contact Meridian Laboratory today so we can help solve your polyurethane molding challenges!