Blog / 2019.08.02
ML6 Delivers High-Friction Drive Wheel for Badgerloop's Latest Pod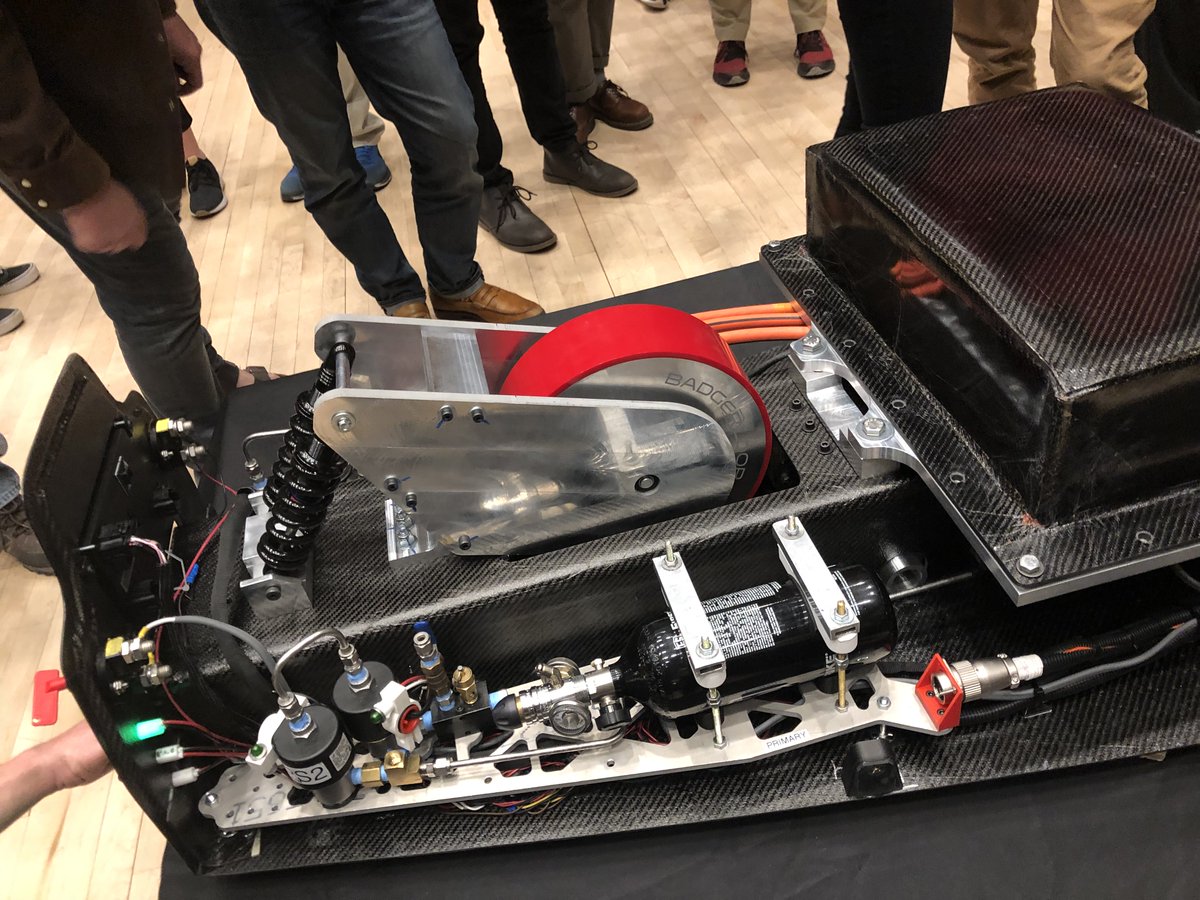 DRIVING UW-Madison ENGINEERING'S HYPERLOOP TEAM FORWARD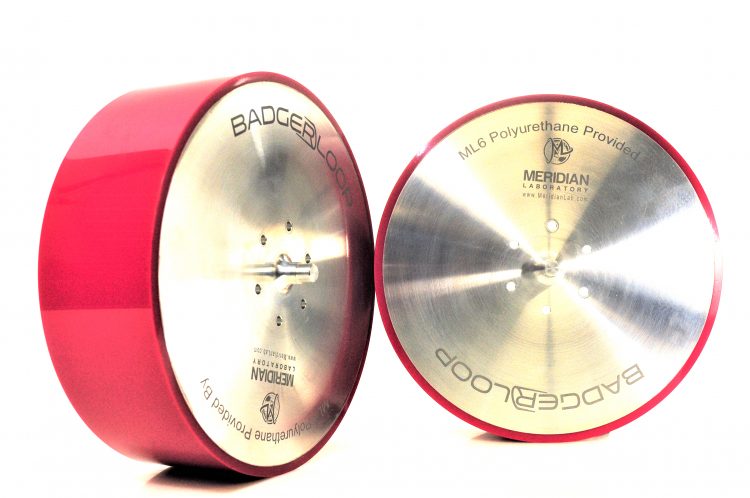 We're proud to continue working with Badgerloop by providing the integral drive wheel for their latest pod! At Meridian Laboratory, we have a 55-year history of investing in innovation, and we're delighted to sponsor a team that personifies the best the Midwest has to offer (creativity, work ethic, and an indomitable spirit of invention driving technology and engineering forward).

Our special blend of polyurethane meets the most demanding requirements. This year's wheel needed to be bigger, and still meet the same ultra-high friction requirements as last year's design. ML6 provides the precision and customization that is essential to the success of this venture.
This year marks the fourth competition both held by Space-X and participated in by Badgerloop. The competition is an international Hyperloop pod race based off of the original Hyperloop white paper design proposed by Elon Musk in 2013. It is a collegiate level competition focused on developing the next innovations in autonomous transportation technologies.
Badgerloop continues to be one of the highest placing undergraduate American teams, and is competing against some of the strongest engineering schools in the world.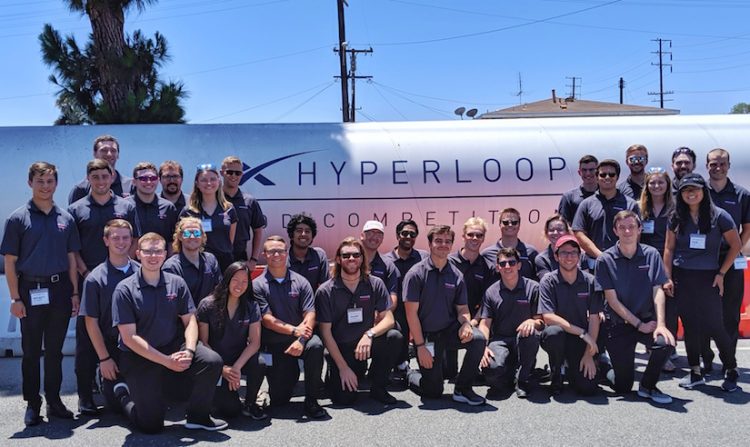 BIG IMPROVEMENTS TO BADGERLOOP'S NEWEST POD
This year's new pod was a reiteration of the previous pod which was propelled by a high friction wheel attached to an electrical motor via a timing belt drive system. The previous pod was the first time Badgerloop had attempted a friction wheel design, as in the past they relied on magnetic propulsion, and cold gas propulsion to move their pod.
However, as the top speed of teams continued to increase, friction wheels became one the most important ways of reaching those speeds. Badgerloop required the advantages of a friction driven wheel, and our expert engineers at Meridian Laboratory were able to help improve their pod by utilizing our high friction polyurethane to maximize their chances of hitting the top speeds desired. Using a high friction wheel over the other designs reduced the overall mass and complexity of the pod.
Along with continuing the integration of a friction wheel drive system, there were many aspects of the pod that were improved as well:
The pods structure, which is mostly comprised of carbon fiber, was redesigned to be simpler & lighter
A three-wheeled suspension gave an increased normal force to the friction driven propulsion wheel
The propulsion system was upgraded to remove any need for a drive train
The entire electrical system was vastly improved to be safer and more robust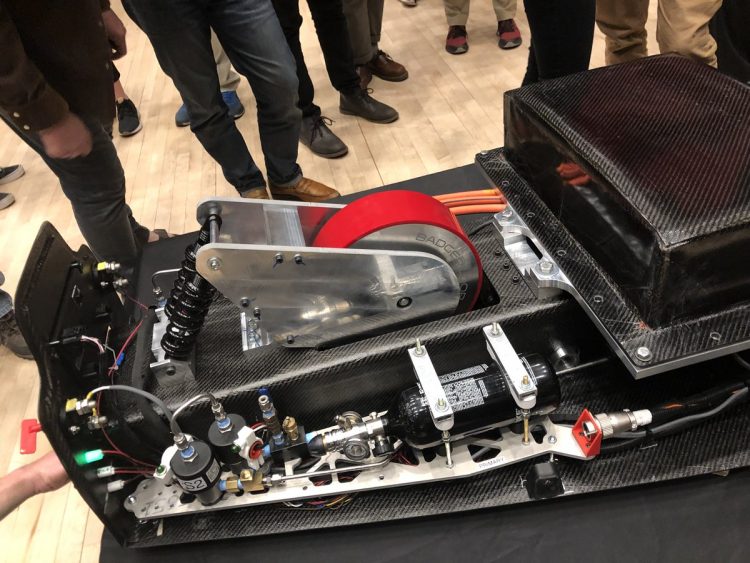 Rotational Speed Requirements of over 6000 RPM
Due to the nature of the design, everything about the ML6 precision polyurethane wheel needed to be custom made. The wheel needed a large enough diameter to encompass the propulsion motor. It needed to be strong enough to withstand the high-speed dynamic loading expected from the race track. The wheel needed to handle a rotational speed of over 6000 rpm, and the wheel also needed to have an extraordinary TIR tolerance, as any minor roundness errors at those levels of speed could potentially throw the pod off the track entirely. Meridian Laboratory was able to accommodate every requirement of the design.
---
About Badgerloop
Badgerloop is a diverse team consisting of college students ranging in studies from Engineering, Communications, Business, and even medical related studies. Badgerloop relies on partnerships with sponsors to help meet the financial and material costs of building Hyperloop pods.
On April 17th, 2019, Badgerloop unveiled their fourth hyperloop pod.
You can check out their website at www.badgerloop.com, or look them up on your favorite social media channel to stay up to date with everything Badgerloop!
The 2019 Hyperloop Pod Competition IV
The competition was held in late July 2019, and consisted of 21 teams. Although the Badgerloop pod was not among the four finalists, the team once again impressed the judges with their ingenuity and perseverance. The first-place team, the Technical University of Munich, reached a top speed of 288 mph on a track that is only a little over a half-mile long.
Meridian Laboratory looks forward to being along for the ride as the students race to the future! We are pleased to continue our support, and we'll plan on celebrating next year's headline: "ML6 POLYURETHANE LAUNCHES UW-MADISON TO VICTORY!"
Meridian Laboratory's ML6 product line, which includes rollers, wheels, sheets and tubes, is the result of a long history of optimized and custom solutions for our customers. Contact us today to learn more.