Blog / 2020.05.15
Innovative ML6 Precision Polyurethane No Crush Wheels & Rollers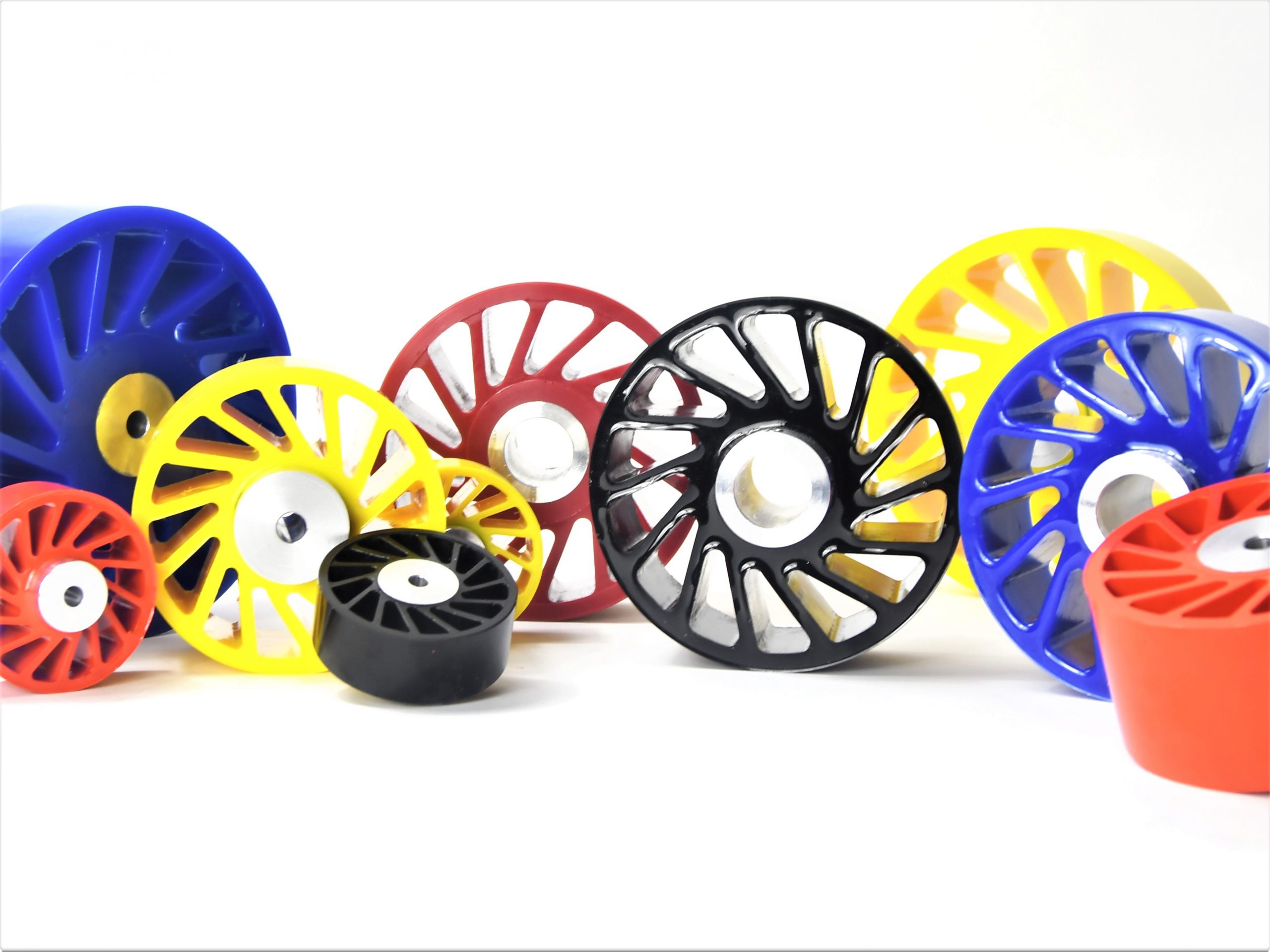 Flexible Zero-Crush Spacing Wheels
Since 1963, the world's most trusted companies have relied on ML6® Precision Polyurethane from Meridian Laboratory as the solution provider for their manufacturing, processing, and packaging operations. Meridian Laboratory continues to innovate, recently adding No-Crush Wheels to its catalog of industry-leading precision polyurethane products.
Meridian Laboratory's team of expert engineers developed an astutely functional teardrop design to allow the roller to flex over materials varying in thickness for firm but non-damaging contact. These Zero-Crush Wheels can be used in a wide variety of methods and industries in automation equipment, packaging machinery, bottling and labeling equipment, and more. Specially developed to remain flexible, while providing excellent durability and tolerances.
Meridian Laboratory No-Crush Wheels are cost effective with fast turnaround times. Like all other ML6 Precision Polyurethane products, No-Crush Wheels are available in Durometers ranging from 40A to 60D (Soft Eraser to Hard Hat Hardness). 40 Shore A (the softest option) and 55 Shore A are the most common durometers. Available in 7 standard colors with custom blending options and various core materials available.
Zero-Crush Rollers by Meridian Laboratory are available in a wide variety of sizes ranging from 2.50″ to 6″ outside diameter, up to 2″ in width, and bore sizes from 0.250″ to 1.00″. Meridian Laboratory can also manufacture custom bore sizes including Metric sizes quickly and cost effectively.
Meridian Laboratory's precision process from tooling to molding ensures increased product longevity with the ability to meet exacting tolerances and specifications.
Key attributes:
Excellent for bottle/material spacing wheels and feed/hold-down rolls
Precision dimensional tolerances with low runout
Bond strength to core is stronger than polyurethane material itself
Wheels are designed to deform and protect materials being driven
Reduced wear and increased longevity of contact surfaces
---
THE ML6® ADVANTAGE
ML6 is more than a product, it is Meridian Laboratory's people and processes. Here are a few reasons ML6 Polyurethane promises better results:
Unmatched Precision
Not every application demands tight tolerances, but with ML6 you get the tightest tolerances in the industry, every time, guaranteed.
EXTREME Durability
ML6 abrasion resistance is industry leading. Meridian Laboratory's proprietary formulation has been used in heavy duty industrial production for over half a century.
Production Flexibility
The right products, on time, every time. Meridian Laboratory excels at partnering with you to meet your production demand, long term or short turnaround.
Troubleshooting
With over half a century of experience designing and manufacturing precision polyurethane to create unique solutions,
Meridian Laboratory's ML6 engineering team is ready to face your challenges with you.