Blog / 2020.07.23
ML6 Delivers Unrivaled Material Bond Strength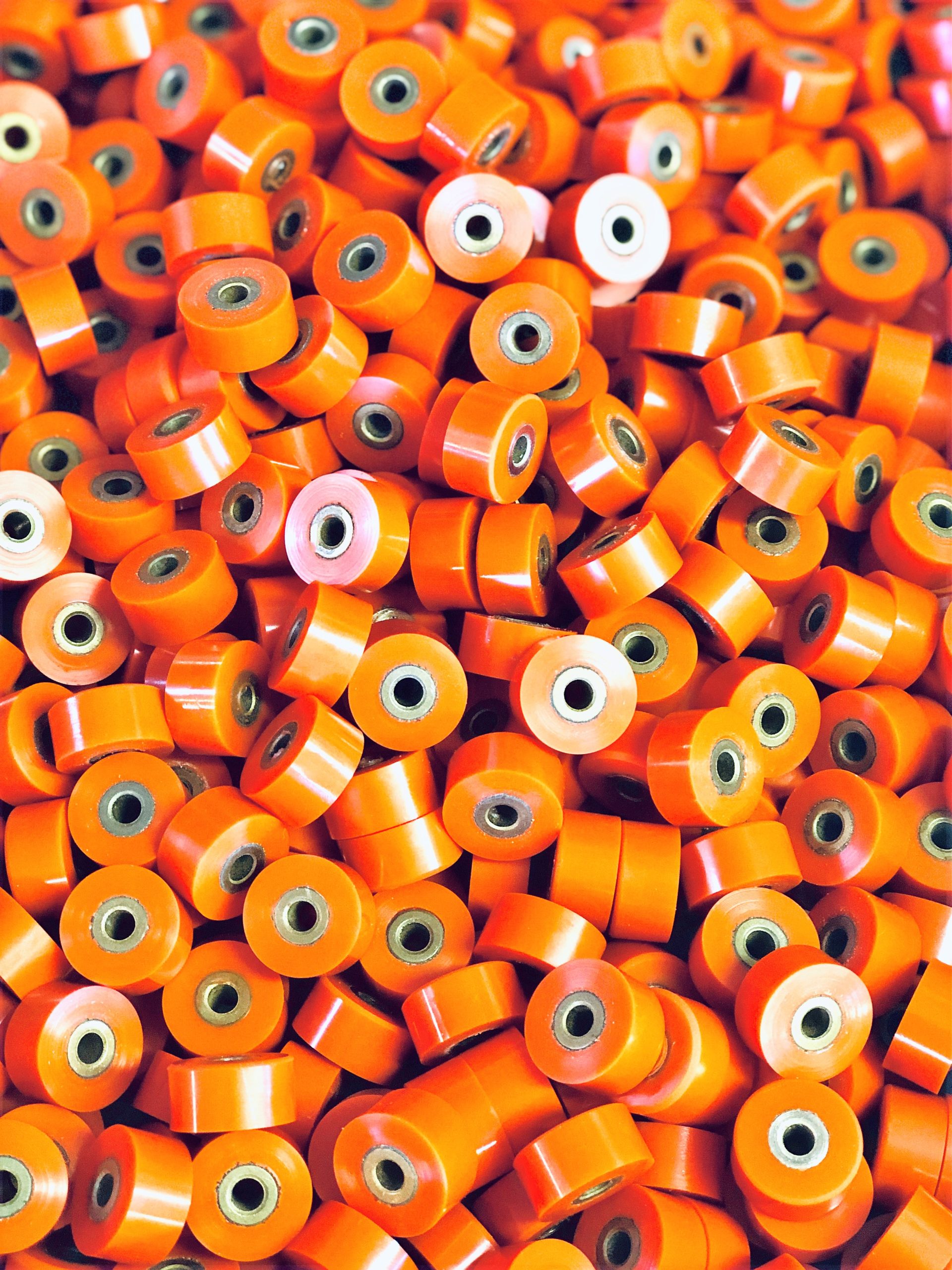 ML6® Bonding Strength and Longevity
---
A longer lifespan means more production between maintenance costs and cycles
While many customers utilize ML6 polyurethane components without any core at all, Meridian Laboratory ML6 Precision Polyurethane is especially effective when bonded to a core or substrate. Cores can range in material and properties, (but are not limited to), all grades of steel, stainless steel, aluminum, brass, copper, ceramics, plastics, and a wide variety of other exotic metals and polymers.
Our process, perfected over 55 years of real world experience, guarantees an extremely strong bond between the ML6 material and its core. In fact, the bond is so strong the polyurethane material will tear before the bond separates or breaks. This is especially important in high friction and high load operations such as converting, driven rollers, centerless grinding, and other continuous and heavy load applications. Through our unique and exclusive manufacturing process, Meridian Laboratory is able to coat very select and intricate portions of a part, while leaving other areas blank and uncoated.
Surface bond between polyurethane ML6 and a core is stronger than the polyurethane itself

Outlasts conventional over-molded rubbers, urethanes, nitriles, and other materials

Ability to precisely coat very intricate portions of parts to specification
---
ML6 vs common industry rollers
---
Meridian Laboratory's Engineering Experience
Experience excellence in engineering
We are able to achieve maximum bond strength through our innovative process and engineering expertise. Since 1963, Meridian Laboratory has evolved and proven itself to be a world leader in delivering standard and custom precision polyurethane solutions to industries and customers across the world. Our customers rely on our talented engineers to assist in product design and make recommendations to maximize efficiency, reduce cost, and improve overall product functionality. We have been a partner and provider to small, niche operations and the world's largest corporations alike. Through our direct ties to application design and production, we have literally thousands of success stories to share with customers, oftentimes directly related to a specific application challenge we can offer our experience with.
Over 55 years of experience in delivering precision polyurethane solutions

Solution provider to small, niche operations and large corporations alike

Welcoming and receptive to new and complex challenges

Ability to change color and durometer without setup or change cost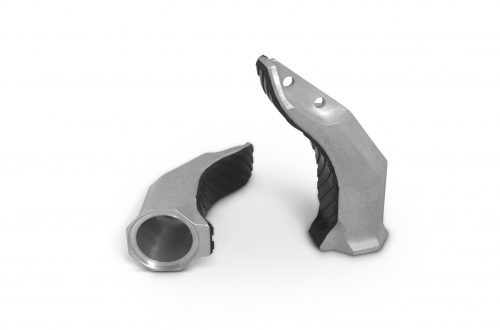 This ideal bond strength is currently relied upon by the US military. ML6 polyurethane is used to coat pincer fingers on bomb-diffusing robots. A US-based defense contractor required unparalleled precision and grip, and ML6's bond strength and longevity proved unmatched. Testing compared over 15 other materials including truck bed liners, skateboard grip tape, and many other adhesives which provide grip and durability. After a year of harsh testing, ML6 precision polyurethane provided a dramatically better performing robotic pincer with excellent bond strength and gripping capabilities.
---
Meridian Laboratory's products are essential to the most influential companies around the globe
---
SUPERIOR MANUFACTURING TECHNIQUES
Meridian Laboratory prepares the surfaces to be coated, then cure and bond the polyurethane directly to the cores all in one step (rather than press fit or bond the material on after the fact – this is a flawed practice that most polyurethane manufacturers follow). Our unique process ensures the bond is as strong as possible. There is no need to machine grooves, knurl the OD (Outside Diameter), or add any additional machining to the OD in order to help adhere the material to the core (as is the case with most other processors). The chemical bond achieved by our process is stronger than the polyurethane itself, making additional machining processes unnecessary.
Why use sub-quality parts that can fail due to a terrible bond in your machines? If your parts delaminate during use, this will cost you time and money to fix. ML6 is designed to deliver a high-performance affordable solution that is specifically engineered to last longer than any other polyurethane product available.
Use the links below to browse a selection of ML6 Precision Polyurethane coated wheels, rollers, bearings, bushings, and other components that deliver maximum bond strength, or use the button below to submit an RFQ with your blueprint or specifications.