Blog / 2021.09.12
Rotocon High-Performance Slip Rings Withstand the Most Demanding Semiconductor Requirements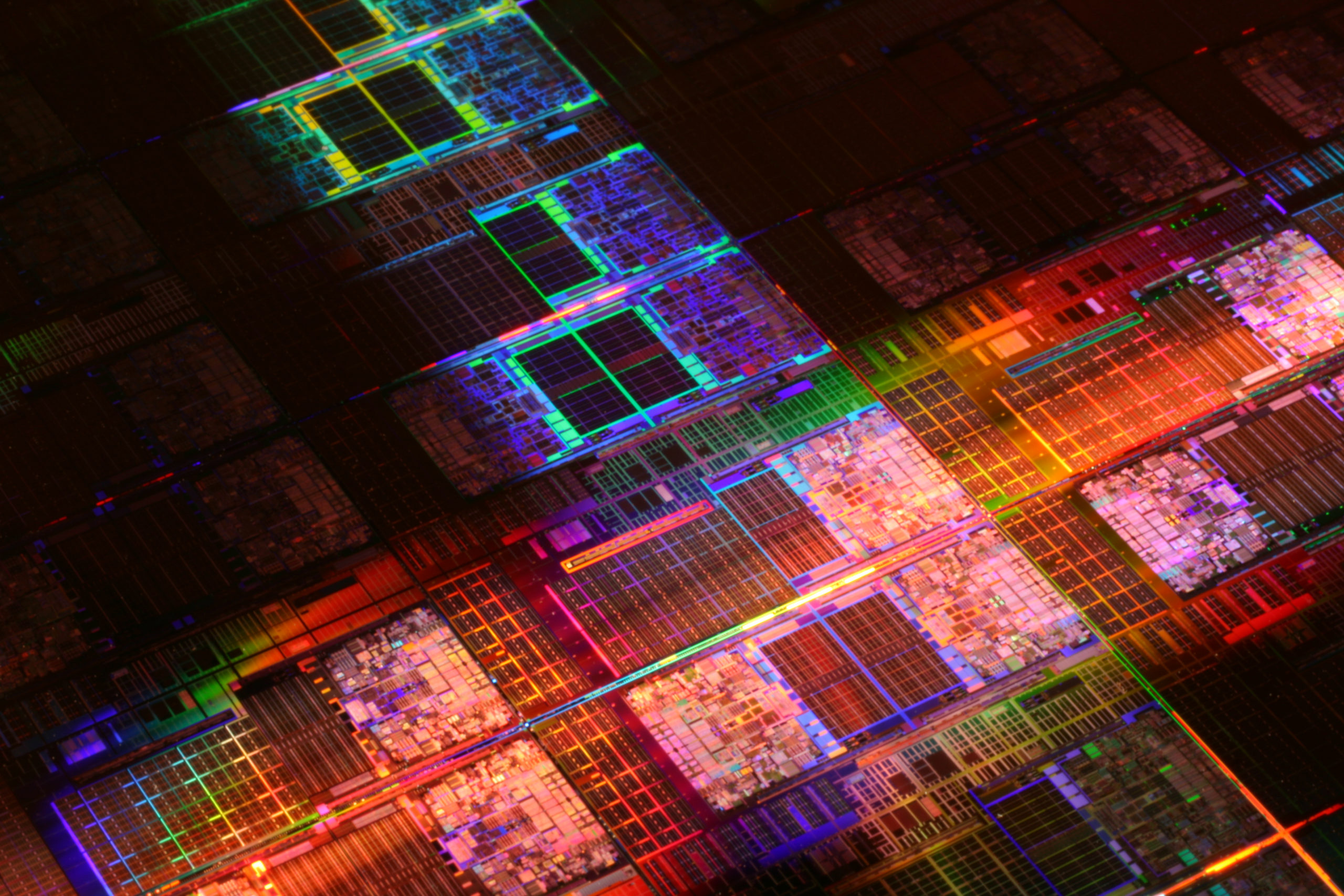 SEMICONDUCTOR SLIP RINGS ENGINEERED FOR PERFORMANCE AND PRECISION
Since 1963, Meridian Laboratory has delivered high performance slip rings in the most challenging applications, meeting critical specifications. Working with leaders in the semiconductor industry, Meridian Laboratory has engineered the most dependable electrical slip rings. ROTOCON brushless slip rings perform reliably, where others fail, in the most extreme temperatures and demanding environments.
For most semiconductor applications, Meridian Laboratory is able to modify a standard design to meet your silicon wafer manufacturing requirements, however Meridian Laboratory also welcomes even the most vigorous engineering challenges involving custom electrical slip rings.
Applications:
Chemical vapor deposition (CVD)
Physical vapor deposition (PVD)
Chemical mechanical polishing (CMP) and grinding
Vacuum coating systems
Wafer handling robots
---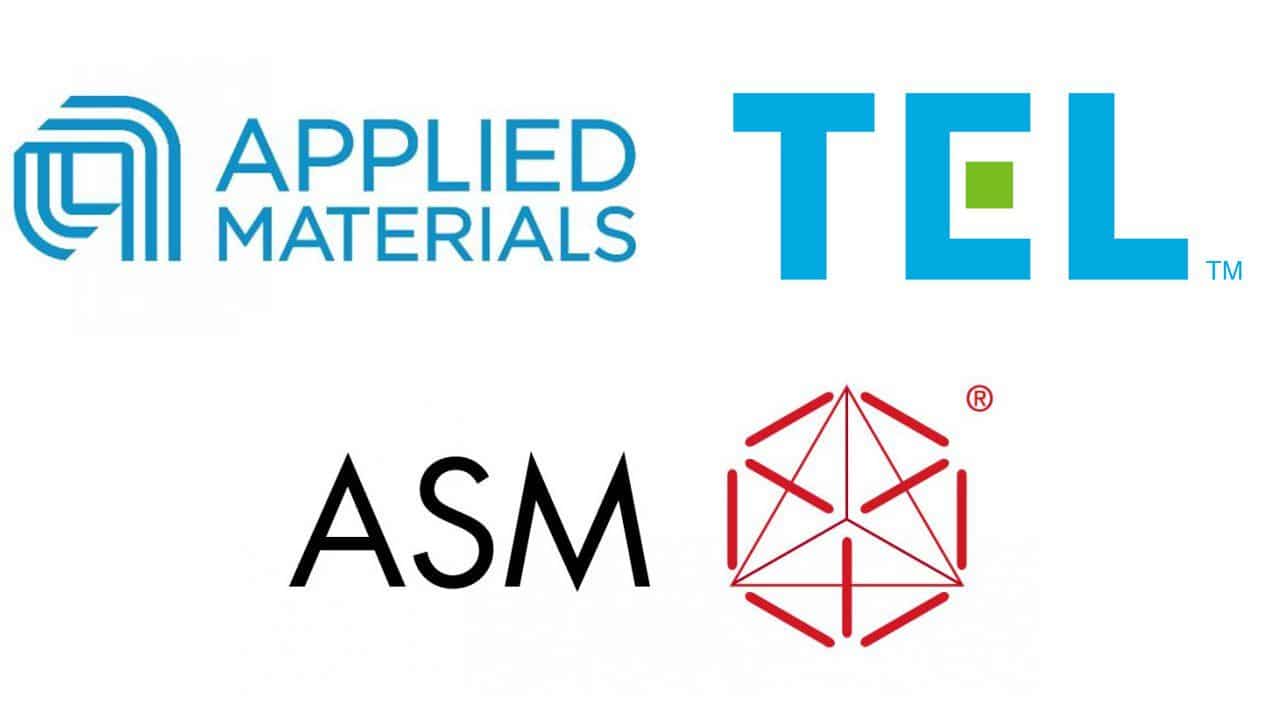 Meridian Laboratory is trusted to provide 100% maintenance-free solutions by semiconductor leaders who have stringent and critical requirements that demand more than what a traditional brushed slip ring can provide, they need a ROTOCON.

---
Innovation
Meridian Laboratory continues to reengineer, rethink, and redefine the limits of what semiconductor slip rings can do. Whether it's harsh environment and custom engineered to your specifications, or just an expert analysis of your process to breakdown bottlenecks and make recommendations, Meridian Laboratory reliably produces solutions that other slip ring manufacturers simply can't deliver.
For more than 55 years, the semiconductor industry has relied on ROTOCONs to meet stringent and demanding efficiency standards needed when manufacturing high-performance silicon wafers. If Meridian Laboratory's vast array of over 6,000 in-stock slip rings does not meet your design needs, expert engineers are ready create a solution to meet any design requirements. Contact us today, and put Meridian Laboratory's semiconductor expertise to work.
---
Brushless Technology
Unlike conventional brushed slip rings which rely on metal-on-metal contacts and are limited by RPM, electrically noisy, and require adjustment and maintenance for proper operation – all ROTOCONs are brushless, functioning through a molecularly bonded viscous metal film which remains unaffected by speed, provides clean and noise-free electrical signals, and requires zero maintenance.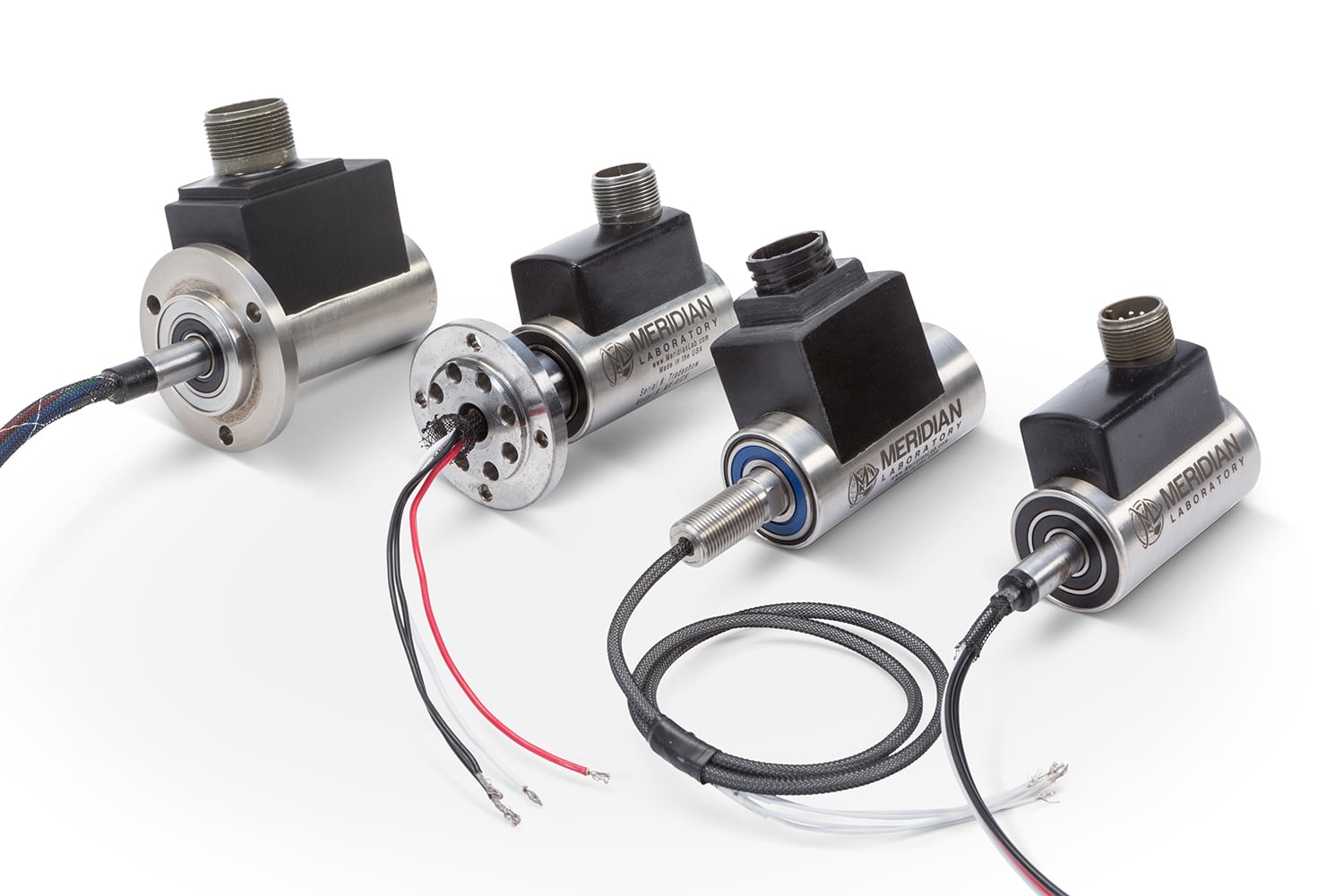 ---
Capabilities
---
ROTOCON Slip Ring Customization Options
Wiring Options: Meridian Laboratories can integrate virtually any single or combination of wiring configurations in its ROTOCON custom slip rings. Most standard ROTOCON units are specified with MIL-W-16878 nickel plated, stranded copper wire with Teflon insulation. Depending on your specifications, we can accommodate the following wire/cable types:
Single stranded cables
Multi stranded cables
CAT5 / CAT5e / CAT6 / CAT6e cables
Coaxial cables
Heater (fiberglass insulated) cables
Strain gage cables
Shielded cables
Thermocouples wires (all types)
Mounting Options: Meridian Laboratory has various mechanical mounting styles available to best integrate with your design or fit with existing equipment. We offer, but are not limited to (drawings here):
Double end of shaft mounting
Housing mounting
Flange mounting
Base mounting
Termination Options: Meridian Laboratory offers different electrical termination options to best fit your usage requirements. We offer standard, but are not limited to:
Ring terminals
Potted flying leads (virtually any manufacturer of wire)
Circular / MIL-spec connectors (Amphenol, Cannon, Phoenix, Turck, TE, and others)
Coax connectors (all frames and sizes)
Wet-mateable connectors (Teledyne, Seacon, TE, Burton/Cooper, SubConn, Impulse, Mecca, Marshall Underwater, and many others)
Environmental Sealing Options: Meridian Laboratory is able to deliver standard and custom slip ring assemblies with sealing capabilities up to IP68. Meridian Laboratory ROTOCON brushless slip rings are extremely robust and built to handle the most demanding environments.
Cooling Options: For applications which operate in elevated temperature environments, or which may drive a ROTOCON brushless slip ring past their rated operating temperatures, we offer custom air and water cooling solutions.
Rotary Union Integration: Meridian Laboratory offers customized solutions which include single and multi-passage rotary unions to pass fluids, gases, and other medias. See our full list of capabilities and solutions.
| | |
| --- | --- |
| RPM | Up to 15,000 RPM |
| MOUNTING | Through-hole, end of shaft, or flange mount available |
| HOUSING | 6061 Aluminum or 304 Stainless steel |
| PASSAGES | Up to 20 Passages |
| PRESSURE | Up to 23,000 PSI – speed and media dependent |
| TEMPERATURE | -321F to 900F, depending on options |