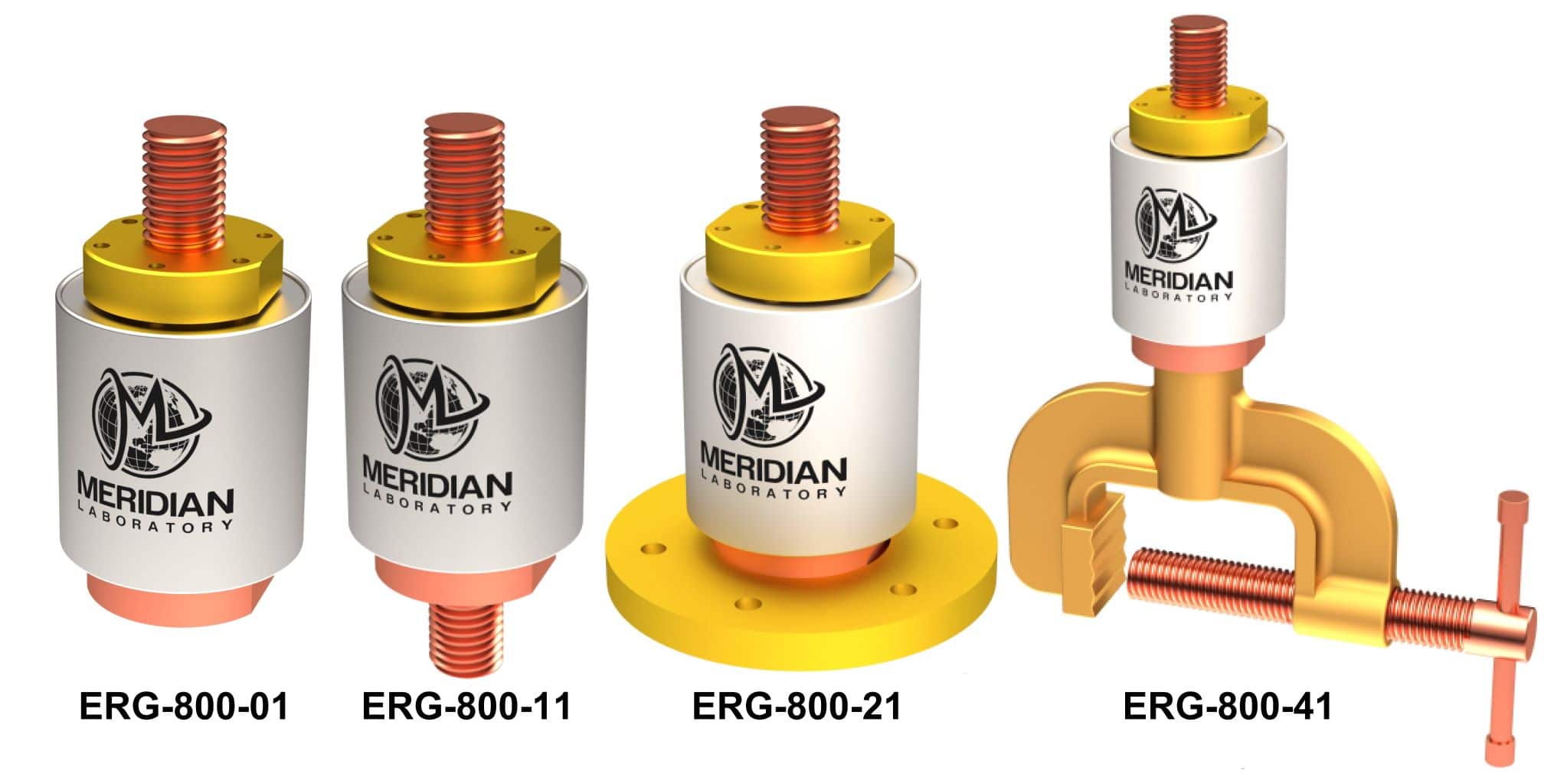 The ERG Series provides a perfect rotating ground contact to meet the most demanding applications. The adaptability of its design offers an abundance of robust mounting options to deliver the highest quality solution.
Suitable for all environments and applications including rotary welding, electro-plating, electro-polishing, cutting, and other high-current rotating industrial applications, the ROTOCON ERG Series is designed to withstand 100% duty cycles in continuous manufacturing and production processes, without interruption or downtime. The ROTOCON's brush-free design eliminates all issues such as maintaining brush contact and conductivity, does not require application of conductive greases, and eliminates elevated contact resistance associated with conventional brushed rotary grounds.
The Importance of Low and Stable Contact Resistance While Selecting a Rotary Ground / Welding Clamp
An imperative concept in the design and use of rotary grounds is contact resistance. Contact resistance is the measurement of electrical resistance between two points. Everything electrically conductive has some amount of contact resistance, typically a more conductive material will exhibit less contact resistance. The ERG-800 exhibits less resistance than competitors and is more consistent in how that resistance is exerted. By delivering a consistent and stable current delivery, Meridian Laboratory products ensure improved results and a lower margin of error. In the demonstration, you will see this is the case.
Since 1963, ROTOCONs have been relied upon to exceed even the highest industry demands, with tens of thousands of units sold worldwide. ERG rotary ground clamps are made available as RoHS / CE compliant while still delivering the legendary quality and durability that ROTOCON customers have come to expect.
Stop Settling for Less, It's Time to Upgrade from Your Problematic Lenco and Tweco Brands
Brushed rotary ground clamps and other traditional products on the market provide poor grounding capabilities, constant grease maintenance, and high arcing potential. This leads to machines operating at decreased current levels with variances in penetration, weld quality, and ultimately scrapped product.
Video: ROTARY GROUND SHOOTOUT : SUMNER ST-107, LENCO MODEL C, TWECO RG-140 VS. MERIDIAN LABORATORY ROTOCON® ERG-400 ROTATING ELECTRICAL GROUND
Experience the Maintenance-Free Brushless ROTOCON ERG Electrical Rotary Ground Solution for Yourself
Trade-in your Lenco or Tweco model and receive 10% off your first order.
It's time to enjoy the benefits only a ROTOCON can offer:
100% maintenance-free and arc-free design for uninterruptible machine output and usage
Frequently surpass 500 million revolutions without demonstrating a change in performance
Provides consistent low and stable resistance for high current applications
Receive a 10% discount for your trade-in
Installing your ROTOCON is a simple process. Occasionally we get questions from new customers (and even existing ones with new or innovative applications) asking what are the best ways to ensure an optimal installation process, so we've compiled a few helpful tips to get your ROTOCON up and running the right way, the first time.
If you have questions or concerns of any kind, contact us, our engineers will be happy to assist you in properly installing your ROTOCON®
Installing Your ROTOCON ERG-Series High Current Rotary Ground
This video shows installation and best practices when installing your ROTOCON ERG-Series, high-current electrical rotary ground. Meridian Laboratory's full lineup of single contact, high-current rotary ground clamps provide a consistent, maintenance-free contact unaffected by RPM or total number of revolutions. Contrary to conventional brushed rotary grounds, Meridian Laboratory's ERG-Series are arc-free, do not have internal friction, and do not require greasing or any type of maintenance.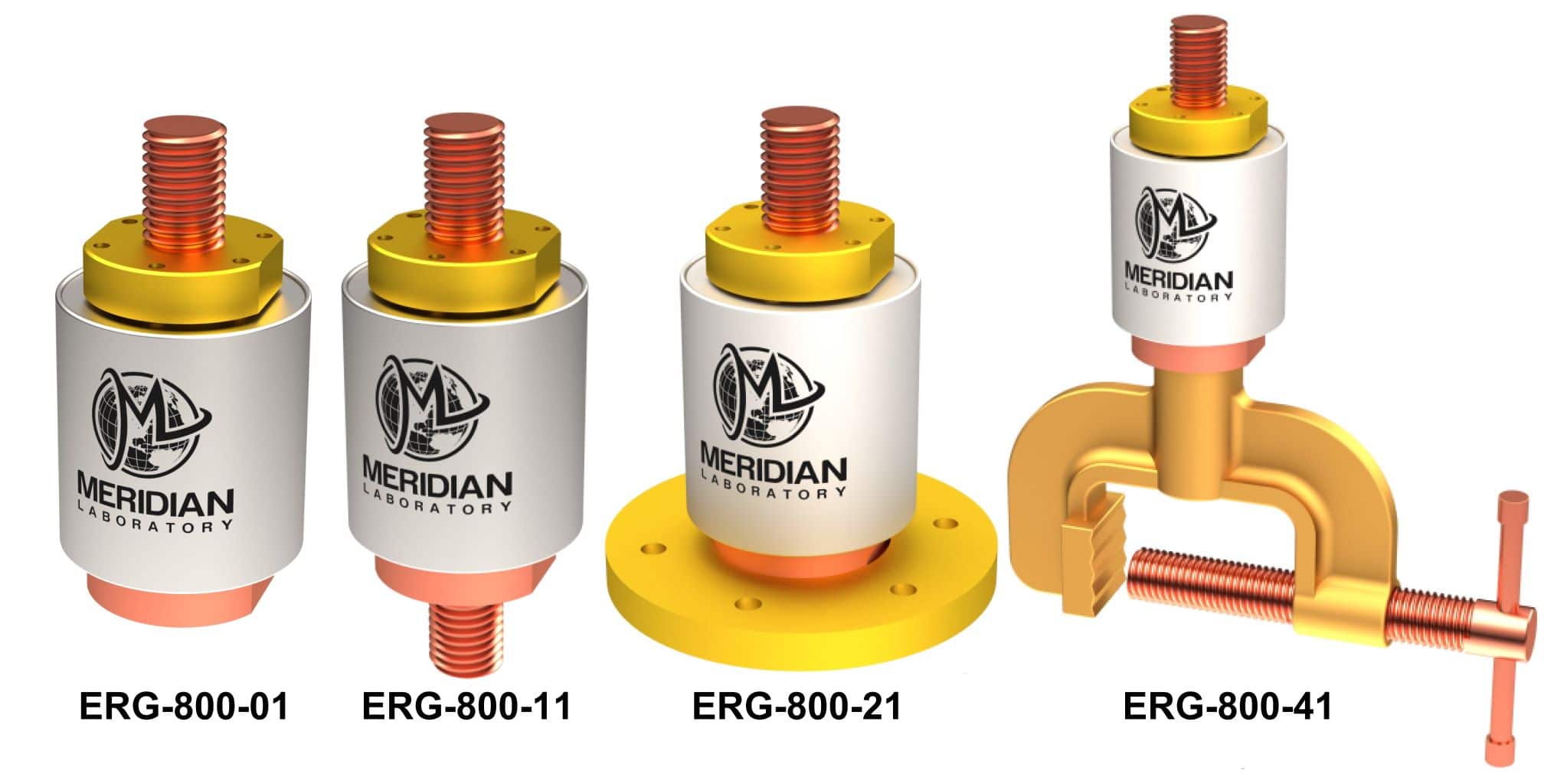 The ROTOCON platform is engineered by design to be efficiently customized. We have many standard options and full custom production capabilities. Extending the capability of our standard models can easily provide optimized solutions for your application, saving you time and money.