Blog / 2020.10.20
The History of ROTOCON Brushless Slip Rings Exceeding Performance Expectations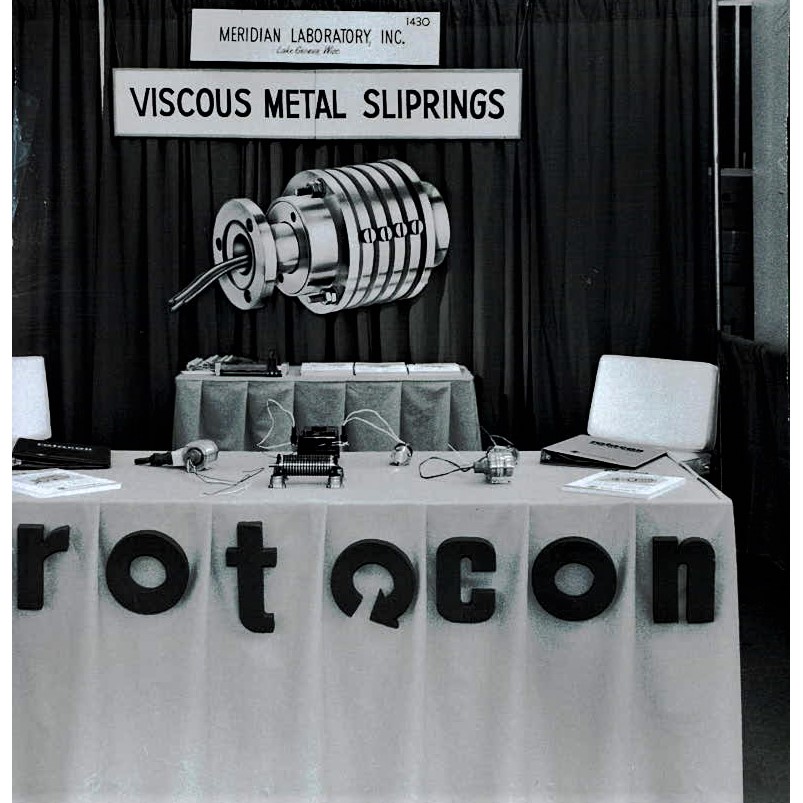 Meridian Laboratory's success relies on our willingness to embrace challenges and deliver high-performance ROTOCON slip ring solutions all around the globe. For more than 55 years, with over 6000 standard maintenance-free slip ring assemblies, ROTOCON non-contact slip rings surpass all the capability limitations of conventional rotary electrical connectors. Throughout our proud history, we've continuously relied on our crucial in-house engineering expertise to exceed the critical rotational demands and complications of any industrial environment. Our innovative slip rings and rotary grounds are designed to help manufacturers, engineers, and machine builders meet stringent specifications and solve the most complex problems. Here are a few chronicled cases where a customer had a need, and together we built a sustainable solution.
---
German Engineering in the 1960's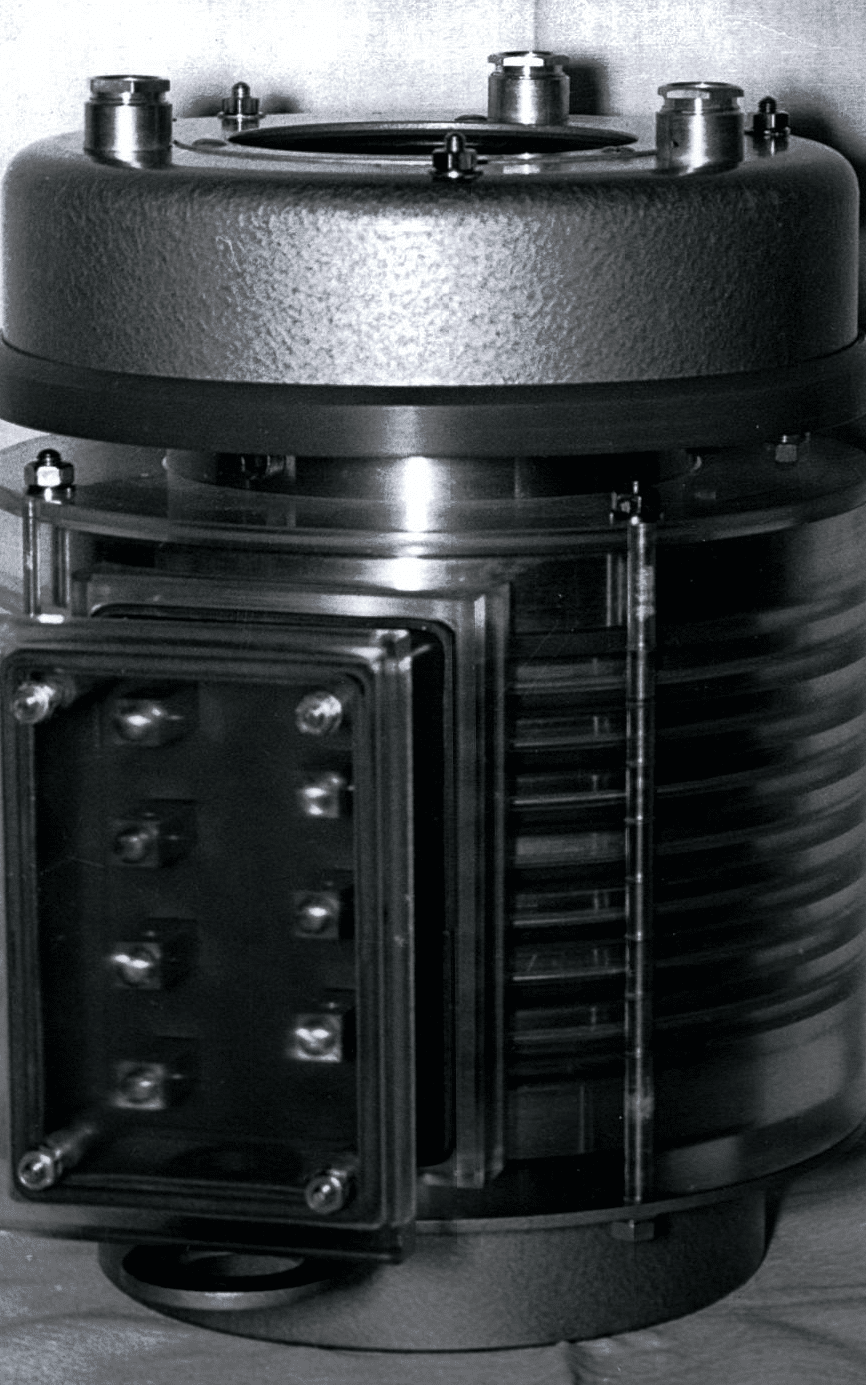 In the early 1960's, the founders of Meridian Laboratory realized that there was a need for high-performance slip rings in the USA, but there were not many domestic suppliers able to meet the quality of product that many industrial applications demanded.
The founders started partnering with German manufacturers and selling slip rings, and modifying designs for customer's unique applications and needs. Our engineers quickly became experts at developing solutions to meet customers' exact needs in delivering solutions that outperformed traditional slip rings. This ingenuity marked the beginning of the ROTOCON brand, which the largest companies in the world would soon come to trust. Meridian Laboratory would deliver high-performance motion control solutions to bring a competitive edge to their process and applications.
---
Krafting Exceptional Solutions in the 1970's
A milestone occurred for Meridian Laboratory when we were approached by Kraft Foods and asked for a custom-built slip ring to replace their frequently failing brushed solutions, which were prone to corrosion and downtime due to the hot and humid environment they operated in. This ROTOCON slip ring was one of the last pieces of the puzzle Kraft needed to improve their manufacturing process, enough to allow them to economically manufacture and package single-serve processed cheese, now a common staple in U.S. households. The rotational speed and continuous reliability of Meridian Laboratory slip rings allowed Kraft to make Kraft Slices at the rate of hundreds per minute without downtime. This was the foundation of the niche market that Meridian Laboratory would carve out, providing inventive solutions for innovative companies looking to improve their machines and processes.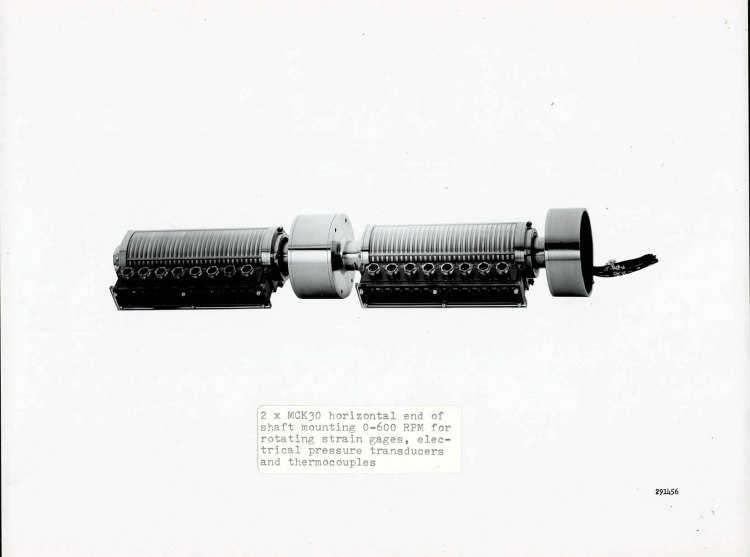 As Meridian Laboratory shifted to take advantage of the growing needs of innovative companies, another milestone customer, General Electric, approached us. GE commissioned Meridian Laboratory to design and build a custom, maintenance-free, low-noise slip ring with over 100 contact points, far larger and more complex than any on the market at the time – with zero electrical noise. Meridian Laboratory already had a reputation for being innovative designers, adapting common slip ring designs to create customized solutions, but this was more than that. This was designing a whole new product, and paving a whole new legacy of industry firsts and market solutions. It confirmed our engineering team's abilities, and with the successful delivery of this slip ring for General Electric, Meridian Laboratory saw the need to create an entire line of slip rings designed to be more reliable, better performing, and more customizable than alternatives on the market.
---
Titanic Changes in the 1980's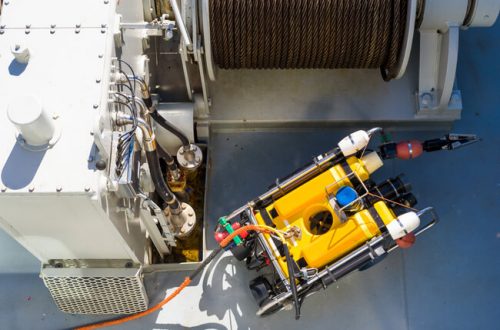 The early 1980's were greatly productive as Meridian Laboratory saw an opportunity for standard product lines (rather than custom building nearly every slip ring). The MX, MC and other standard product lines came into development fairly quickly as the need for mass standardization exploded during the 80's manufacturing boom. Another product line, the harsh industrial and environmentally-sealed MXO series, came about a little later and had immediate success extending the capabilities and industries served by Meridian Laboratory. The signal quality of the MXO line even helped to create worldwide headlines when it was used on an oceanographic research mission, run by the Woods Hole Oceanographic Institute in 1985. The expedition was led by Bob Ballard and resulted in the discovery of the wreck of the R.M.S Titanic. This series would also prove very popular in bottle filling slip ring, packaging slip ring, and other food & beverage uses for its wash-down ratings and tolerance to harsh industrial uses.
The 80's were progressive for Meridian Laboratory. As the spread of communications and technology led to manufacturing growth around the world, international expansion for Meridian Laboratory was not far behind. Order quantities grew, and product lines expanded. As Southeast Asia – Japan in particular – grew into a manufacturing powerhouse, Meridian Laboratory sold ROTOCON slip rings to drive their factories, and help power the explosion of modernization through automotive and computer manufacturing.
---
Slip Rings for Silicon Production in the 1990's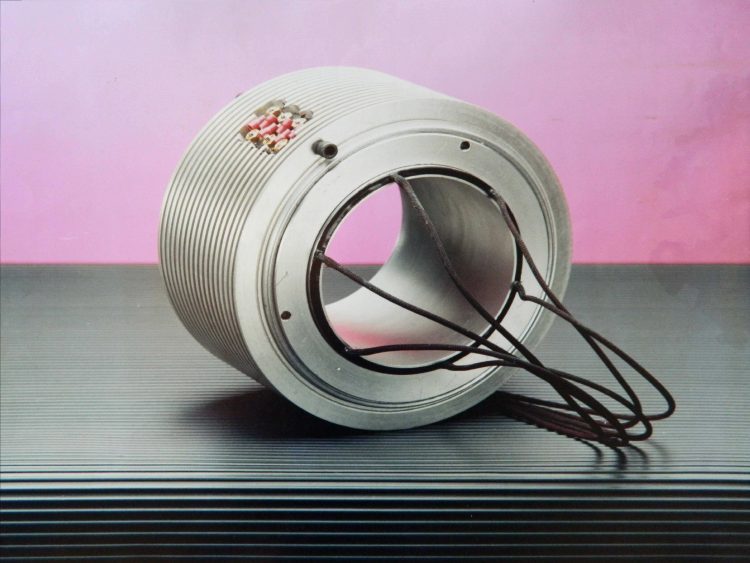 As the ROTOCON product line expanded, it opened more markets to serve. The takeoff of the personal electronics age in the 1990's meant a huge need for microprocessors. Becoming heavily involved in serving the semiconductor industry, Meridian Laboratory focused on building one-off custom units and production quantities alike, tailored for the precise needs of microprocessor and silicon wafer equipment manufacturers worldwide, an industry that Meridian Laboratory remains strong in to this day in. Many of the world's largest manufacturers rely on ROTOCON rotary electrical connectors to ensure for a noise-free, maintenance-free rotating electrical connection exists in their semiconductor manufacturing equipment.
Applications:
Chemical vapor deposition (CVD)
Physical vapor deposition (PVD)
Chemical mechanical polishing (CMP) and grinding
Vacuum coating systems
Wafer handling robots
---
Going Digital in the 2000's
The early 2000's marked the advent of the digital age, and machines were made to run faster, more efficiently, and with fewer maintenance intervals. The transition to high-speed internet connectivity in manufacturing created a need to adapt the ROTOCON product line to meet the needs of new communication protocols. To improve efficiency and output, companies integrated programmable logic controllers (PLC) and high-speed data into their production machinery. Again, Meridian Laboratory's ability to anticipate and adapt to market changes and technological advancement opened doors for ROTOCON slip rings. Meridian Laboratory engineers developed one of the first Ethernet compatible slip rings in the world, a jump from analog to digital signals akin to the jump between telegraph communication and the telephone. From there, Meridian Laboratory developed product lines that exceeded the needs of digital communication and integrated manufacturing tools, supporting communication protocols such as Ethernet (10/100/1Gbps), Etherlink, LAPPNET, ProfiNet, Profibus, ControlNet, DeviceNet, CAN-Bus, RS485, RS422, USB (1.0/2.0), Modbus, EtherCAT, CC-Link, and many others.
To this day Meridian Laboratory remains the leader in delivering Ethernet slip rings, and other communication/data slip rings that are bit-error free and do not cause packets to be lost, ultimately resulting in errors in the communication protocol.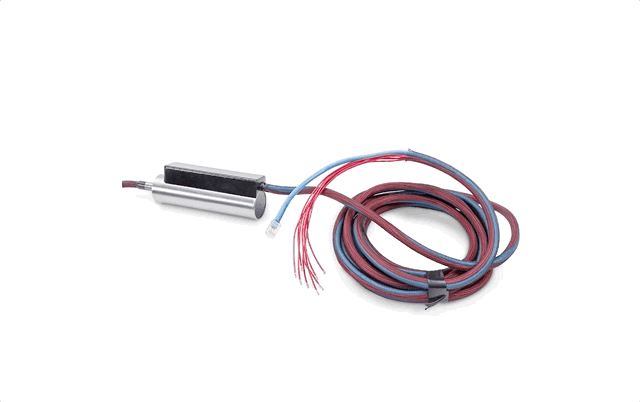 ---
Industry Leaders in the 2010's and Beyond
Up until 2012, Meridian Laboratory relied on subtle changes in market demands to determine where product development was going. Since then, we have returned to our roots by designing and building customized slip rings with distinct applications for unique purposes and environments. Meridian Laboratory aims to be the go-to solution provider for special situations under which conventional brushed slip rings simply cannot perform. Innovations included high speed slip rings, high voltage slip rings, high current slip rings, high frequency slip rings and the ability to integrate with other rotary solutions, FORJ's (Fiber optic rotary joints), encoders, and rotary unions.
Recent success stories have increased exponentially:
Meridian Laboratory designed a maintenance-free 6000 Amp slip ring for battery recycling operations (We are following that up with a 10 THOUSAND Amp solution, the equivalent electrical load needed to power an entire neighborhood!)
Our engineers took pride in working directly with the USA's largest sheet steel provider to design and develop a new process to save over $50 million annually in waste
A worldwide leader in paper cup forming machinery improved output capacity by 150% efficiency by utilizing ROTOCON
ROTOCON delivered consistent and level current flows, eliminated greasing and maintenance, to provide quick ROI for a rotary tank welding application
After struggling for years with Ethernet communication packet loss, our customer switched to ROTOCON and eliminated all issues
ROTOCON provided clean, noise-free signals for test and measurement in a harsh oceanographic environment
ROTOCON's are trusted by major car companies, with 90% of their globally manufactured vehicles passing by a ROTOCON slip ring one way or another, during assembly and production
ROTOCON gold plated slip ring prevented corrosion and provided the best electrical signal quality possible
ROTOCON ensured small currents and voltages were measured precisely for an energy harvesting project
Meridian Laboratory can now deliver ultra-high-speed rotary transmitters, with the capability of operating speeds of up to 40,000 RPM
If our vast array of in-stock slip rings does not meet your design needs, our engineers are ready create a solution to meet any design requirements. Contact us today.
---
Today, Our Engineering Expertise is essential to the most influential companies around the globe
The sheer number of diverse products that rely on a ROTOCON is a point of pride for Meridian Laboratory. The vital applications are seemingly endless, critical components for alternative energy, defense, testing, research, medical, automotive, subsea, food & beverage, semiconductor, and so many more industries and products need a ROTOCON every day. We look forward to your next great challenge.